Joliet, Ill. – The University of St. Francis (USF), through the USF Alumni & Family Relations Office, honored five outstanding alumni with the annual Distinguished Alumni Award as part of the university's Homecoming & Reunion festivities on Saturday, Oct. 5, 2019. Nominations for these prestigious awards were submitted by family members, coworkers, fellow alumni and others who could testify to the nominees' achievements. The recipients were then selected by the USF Alumni Association's Executive Board of Directors based on outstanding professional and personal successes, as well as involvement in civic, cultural or charitable activities. The most prestigious award, the Presidential Alumni Award, was selected by the University. In addition, one alumnus/alumna from each of the university's four colleges is honored each year, highlighting the diverse disciplines of a comprehensive university.
The 2019 University of St. Francis Distinguished Alumni Award winners are: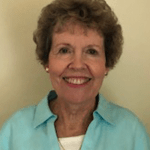 Presidential Alumni Award
Margaret Benoit '69
(B.A., English)
Retired educator at Joliet District 86
Margaret Benoit grew up on a farm and had wonderful, hard-working parents. They were kind and honest and they taught her, by example, to give her time and talent.
When she started school, she went to a one-room country school for three years, and then to St. Rose School in Wilmington, Ill. She attended high school at St. Francis Academy (now Joliet Catholic Academy), and went on to receive her B.A. from the College of St. Francis where she majored in English and minored in Music and Education.
Benoit feels she had many excellent and dedicated teachers, both in high school and college, who inspired her to join the teaching profession.
After graduating from St. Francis, Benoit was told by Sr. Vivian Whitehead, OSF, that there was a need for teachers at a Franciscan school in a very poor area of Fairfield, Ala. Benoit spent her first year as a teacher guiding a second grade class at St. Mary's School in Fairfield. It was a special year for Benoit.
After that year in Alabama, Benoit returned to Joliet where she taught elementary grades (grades 1-5) for over 30 years in District 86. She also enjoyed directing Christmas programs and spring musical events. Now retired, Benoit enjoys volunteering at Our Lady of Angels retirement home, where she assists in the gift shop and presents "Music with Margaret" every Monday.
Benoit and her husband, Bill, have one daughter, Beth, who lives and works in Chicago. After Bill also retired from teaching, he began working at USF in the College of Education so both Bill and Margaret have very meaningful connections with USF. She is very proud to be a graduate of USF, and is most humbled to be the recipient of the Presidential Alumni Award.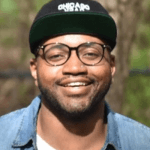 College of Arts & Sciences Alumni Award
Julius Patterson '13
(BSW, Social Work)
MTSS Behavior Specialist and head varsity baseball coach at Thornton Township High School
Julius C. Patterson was born and raised in Harvey, Ill. His love for his community and the people that influenced him is evident in his everyday life.
As a child, Patterson was heavily involved in sports and music, and went on to receive an athletic scholarship to play baseball at the University of St Francis. Patterson graduated with a bachelor's degree in social work in 2013 and continued his education at Illinois State University, obtaining a master's degree in 2016.
Upon finishing school, Julius worked as a counselor for a non-profit organization that catered to Chicago's inner-city youth. Patterson co-founded the South Suburban Defenders, a non-profit youth baseball team, which focuses on developing children's skills and promoting the importance of giving back to the community.
In 2018, Patterson completed his professional educator's license and is currently on staff as the school social worker and head varsity baseball coach at Thornton High School in Harvey, Ill.
Patterson' deep love for his community and desire to give back led him into recently campaigning for the aldermanic position in Harvey's 5th Ward. He is both creative and a scholar, and in his spare time, he dabbles in fashion design and produces music.
Julius C. Patterson is very much a "hometown hero"- his heart is in Harvey and his life is for his people.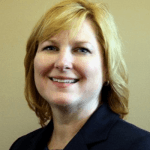 College of Business & Health Administration Alumni Award
Caroline Portlock '02, '04
(B.S., Professional Arts; MBA Business Administration)
Director of the Workforce Investment Board of Will County
Prior to joining the Workforce Investment Board, Caroline Portlock was the workforce development director at Joliet Junior College and managed WIOA grants in Will and Grundy counties, totaling over $2 million.
Portlock participates in the Regional Planning Council for Workforce Boards and is a member of the National Association of Workforce Development Professionals and the Northern Illinois Workforce Coalition. She previously served as the board chair for the Grundy Livingston Kankakee Workforce Board and on the executive committee of the Grundy Economic Development Council.
She is the past president/CEO of the Grundy County Chamber of Commerce & Industry. responsible for the overall marketing, planning and directing operations for the business services organization. She was also the HR manager for a local casino, where her experience included recruiting, training and retaining employees with emphasis on employee relations and internal communications. There, Portlock successfully increased employee satisfaction and decreased turnover while also gaining experience in public relations and marketing.
Portlock received her PHR certification through the Society of Human Resource Management in May 2002, completed her MBA at University of St. Francis in May 2004 and received her IOM certification for non-profit organizational management through the U.S. Chamber in June of 2008.
She currently serves as president of the USF Alumni Board and is member of the USF Board of Trustees, Kiwanis Club of Joliet, Illinois Workforce Partners, and Advisory Council for the United Way of Grundy County.
In January of 2015, Portlock finished her first marathon at Walt Disney World, and in June of 2016, she earned her school black belt in combat hapkido. She is married to a local attorney, Vince G. Portlock, and spends her time chasing her Australian cattle dog, Rooby.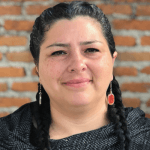 College of Education Alumni Award
Patricia Arias '08, '11
(B.A., Elementary Education; M.S., Teaching & Learning)
Bilingual teacher at Joliet District 86
Patricia Arias's life could best be described as a big roller coaster. She has lived through as many ups and downs, twists and turns, and highs and lows as anyone could imagine. Still, she would not trade a single moment for anything.
Arias was born in the bustling, large Mexican city of Moroleón, Guanajuato, where she lived until her parents brought to the United States when she was nine years old. She quickly became acculturated to the vastly different U.S. customs but, eight years later, found herself to be a newly single mom who had to drop out of high school to care for her child. Thankfully, when she was 20 years old and with the encouragement and motivation of her new husband, Oscar, she finally got her GED. This accomplishment left her with a great desire to return to school and further her education.
With this new determination and mindset, she enrolled in courses at Joliet Junior College. After obtaining her associate's degree, she transferred to the University of St. Francis, where her love for education grew immensely. The university's commitment and dedication to upholding its core values, including ensuring student success, is what made Arias believe that she was finally on the path to a future she never imagined would be possible.
She received her bachelor's degree, master's degree, and several other endorsements from the University of St. Francis. She's now both a student and a teacher at the university, taking classes and also teaching some courses as an adjunct professor.
Arias is also a mother to five children and grandmother to one beautiful, baby girl who is one of her greatest inspirations. Twenty-five years ago, if you had told her that this would be her life, she would not have believed it. However, it was strength, love and education that got her where she is today: a shining member of the University of St. Francis family.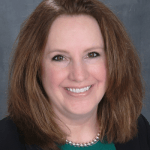 Leach College of Nursing Alumni Award
Lisa Pittman '00, '10, '13
(B.S., Health Arts; M.S., Health Administration; MSN Nursing Administration)
Assistant Vice President of Patient Care Services at Cancer Treatment Centers of America in Chicago
Lisa Pittman MHA, MSN, R.N ., NEA-BC, OCN is a nurse executive and assistant vice president of patient care services at Cancer Treatment Centers of America (CTCA) Chicago. She has 24 years of hospital-based nursing with progressive leadership experience.
After graduating from Parkland College in Champaign in 1994, Pittman obtained three University of St. Francis degrees – a B.S. in Health Arts in 2000, an M.S. in Healthcare Administration in 2010, and an M.S. in Nursing in 2013. In addition, Lisa holds two national certifications, both as an oncology certified nurse and an executive advanced-board certified nurse.
Pittman is a proven leader with experience in transformational culture change. She has a passion for assisting organizations to exceed expected benchmarks in quality, satisfaction and efficiency by ensuring evidence-based, patient-centered, cost-effective, and compassionate care. Key priorities in her leadership roles have been leading initiatives, achieving results and advancing professional nursing practice. Under her leadership, CTCA Chicago received the Press Ganey Guardian of Excellence Award three times and continues to perform in the top decile for patient satisfaction. Some of her work was highlighted in Press Ganey's August 2018 issue of Industry Edge.
Pittman has presented nationally on several topics including "Improving Symptom Related Patient Outcomes: Oncologic Surgical Site Infection Bundle" (Oncology Nursing Society 44th Annual Congress); "CVAD No Blood Return Algorithm and its Impact on Patient Safety" (lnfusion Nurses Society Annual National Conference and the Association for Vascular Access Scientific Meeting); "Leveraging Patient Complaints to New Heights" (Rush University Medical Center's What Patients Say: Improving Quality, Safety and the Patient Experience Using Patient Comments) and "Patient Centered Care Next Stop: Bedside Shift Report." (Adventist Patient Experience Summit).
Pittman has two daughters that are the loves of her life: Danielle, also a practicing nurse who resides in Dallas, Texas, and Casey, a high school senior who is active in speech and theatre.
The University of St. Francis, in Joliet, Ill., serves close to 4,000 students nationwide, offering undergraduate, graduate, doctoral and certificate programs in the arts and sciences, business, education, nursing and social work. There are over 50,000 USF alumni across the globe. For information, call 800-735-7500 or visit stfrancis.edu.
University of St. Francis: Bigger thinking. Brighter purpose.
# # #