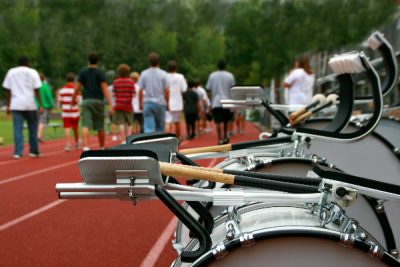 The University of St. Francis Pep Band is set to be launched in fall of 2020. Adding to the rich and vibrant heritage of the USF music program offerings, the Pep Band will work to enliven and exhilarate the crowds at both Fighting Saints basketball and football games.
Students play a vital role in both the playing as well as the running of the band. Each member's voice is integral to the development of the program and we are looking for engaged, enthusiastic, and exuberant players to bring a raucous voice into the ensemble, proudly displaying both their talent and their passion.
If you would like to be a part of the newest thing to excite the University of St. Francis community, then our band wants you! (Or click here if you are interested in exploring USF's other music ensembles.)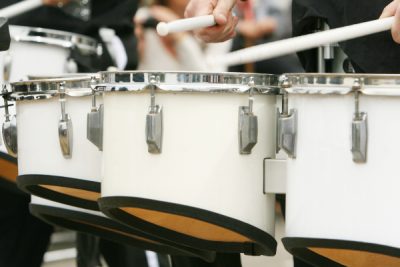 The USF Band program supports and reflects the core values of the University of St. Francis with regards to ​Respect, Integrity, Service, and Compassion. This band wants each member to feel valued, have a voice, and further the core values of the university.
The Pep Band will work as a unit to exhibit unabashed and fervent support to the Fighting Saints teams by providing cheers, drumbeats, and roaring tunes at the home games. Each band member has a voice in the tunes played, are encouraged to write and teach cheers, and can even be instructed in writing and arranging the band repertoire performed.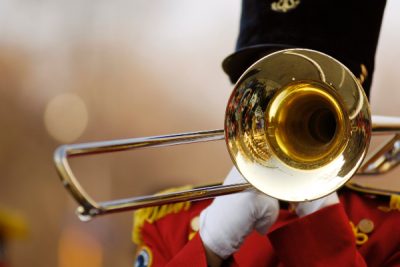 Scholarship information
Information coming soon!
Leadership positions
While each member of the band has a voice in the workings of the band, the ensemble has a six-member council representing them and serving as an advisory to the Director. This council consists of:
Chair/Band Relations​
Vice Chair/Social
Vice Chair/Culture
Percussion Chair/Equipment​
Visual Chair/Logistics
Student Director/Drum Major

Networking opportunities
​As you probably know from your high school band experience, the band is not simply a group of musicians that play together in class and at games. It becomes your secondary family, your peer group, your club. This doesn't change once you reach college – in fact, it grows. You are now in a peer group of career-minded family members. Not only are they experiencing (or have already experienced!) challenging classes on their way to a college degree, they are also future leaders in the business world, the education field, and any number of different career paths. This will become your support group not only throughout college but well beyond. The bonds you make here will provide a lifetime of support – and not just in your particular career field.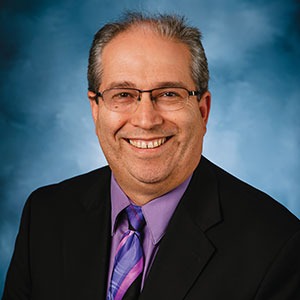 Michael Compton received a Bachelor of Music and a Master of Arts degree in saxophone performance from California State University-Sacramento and a Doctor of Musical Arts degree in saxophone performance from the Shenandoah Conservatory of Music (Virginia). Prior to accepting his current position, he served as Director of Jazz and Woodwind Studies at Cameron University (Oklahoma), Director of Bands at Dickinson State University (North Dakota), and Director of Bands and Music Education at Graceland University (Iowa) as well as directing the instrumental program at Solon Middle School in Iowa. He began his career teaching instrumental and vocal music in grades 4 through 12 in the Sacramento, California region where he grew up.
 
As a performer, Dr. Compton has appeared with a variety of artists including Louis Bellson, Frank Mantooth, Little Anthony and the Imperials, the Temptations, and Frank Sinatra, Jr. He currently plays in local ensembles including the Cedar Rapids Jazz Big Band, the Cedar Rapids Municipal Band, and the Des Moines Metro Concert Band and Big Band. He is in demand as a guest conductor and has directed honor bands throughout the Midwest including Kansas, Iowa, Missouri, Montana, and North Dakota.
 
Throughout his career, Dr. Compton has been a member of professional organizations including the Iowa Bandmasters Association; the Jazz Educators of Iowa; the North American Saxophone Alliance; the Collegiate Band Directors National Association; and the National Association for Music Educators chapters in Iowa, Kansas, North Dakota, and California. He has served on state-level music education boards in Iowa and North Dakota and founded the Prairie Winds Concert Band, a regional concert band serving central and western Kansas.
 
He is married to Andrea, a literacy consultant with the Grant Wood Area Education Association in Cedar Rapids, and they have two sons: Ian and Nathan.