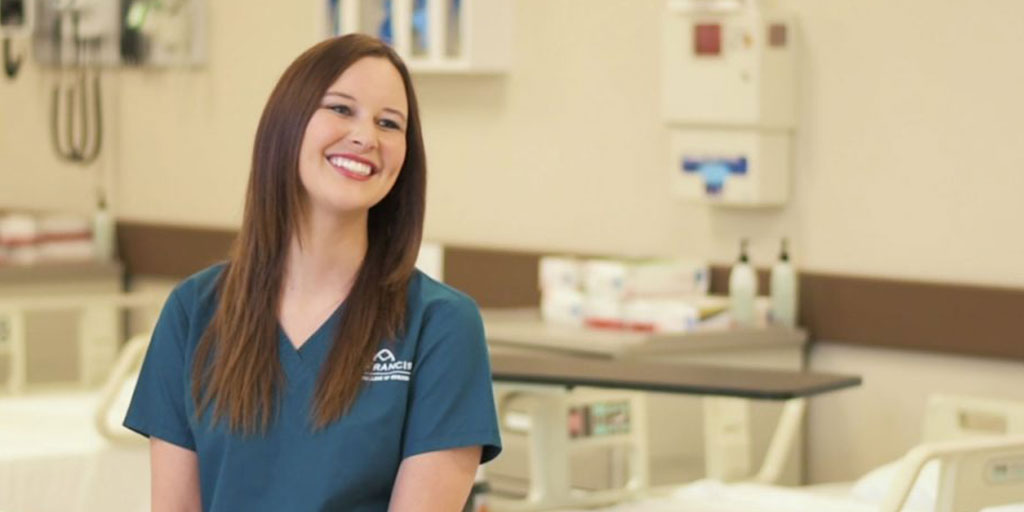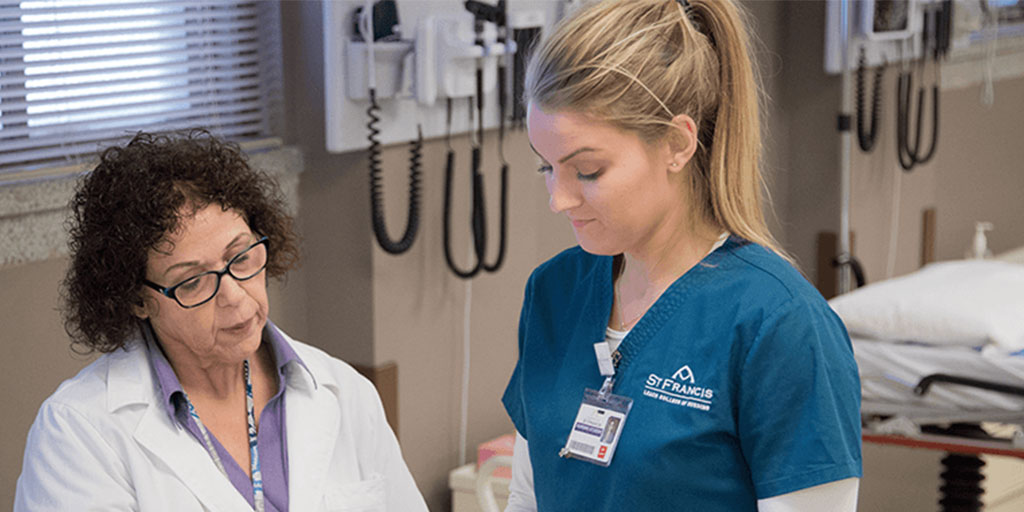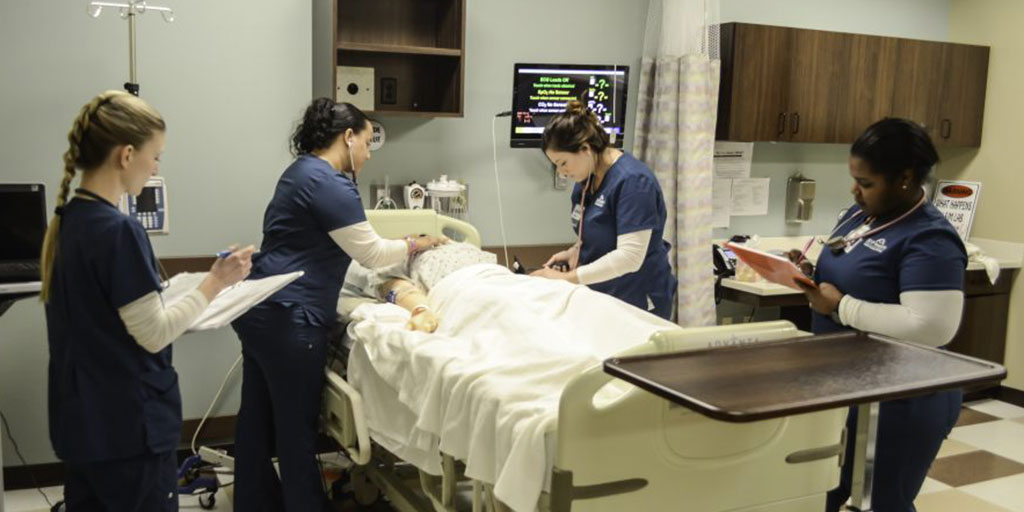 Your associate degree in Nursing can launch a career, but greater opportunities, that next level,  may require bachelor's degree skills and preparation. USF's online BSN Completion Program is designed for experienced nurses like you and can be completed 100% online.
Our continually updated curriculum is part of an interactive learning environment with insights from evidence-based nursing research and practice. Take courses in research, informatics, and leadership that can prepare you for advanced roles and higher salaries.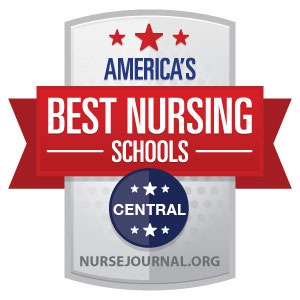 The BSN Completion Program is an online program designed for R.N.s with associate degrees or nursing diplomas who want to obtain a BSN. It emphasizes critical thinking and decision making. This degree will help you develop a deeper understanding and greater confidence while applying your skills and knowledge to situations in your workplace.
The University of St. Francis Leach College of Nursing offers nationally ranked programs in nursing and health care. Today's dynamic health care environment has created the need for nursing professionals who can apply a broad range of knowledge and skills. 
The Leach College of Nursing will prepare you not only for the imminent changes in the nursing field, but also to be a competent clinician and a sensitive, caring advocate for patients. If you're a nurse wanting to gain new opportunities by continuing your education and obtaining a degree that will enrich your career in health care, the BSN Degree Completion program is perfect for you.
The University of St. Francis is accredited by the Higher Learning Commission (hlcommission.org), a regional accreditation agency recognized by the U.S. Department of Education.
The baccalaureate degree program in nursing, master's degree program in nursing, Doctor of Nursing Practice program, and post-graduate APRN certificate programs at the University of St. Francis, are accredited by the:
Commission on Collegiate Nursing Education
655 K Street NW, Suite 750
Washington, DC 20001
Phone: 202-887-6791

"Nursing is as challenging as it is rewarding. It is vital to stay educated, as science and health care are ever-changing. The University of St. Francis BSN completion program is convenient for working adults with a family to continue their education, so they can continue to work to meet the needs of their patients."
-Mary Pierson '18
What Can You Do With This Degree?
You will be a more accomplished and respected practitioner after obtaining your BSN. This degree will prepare you to provide more exceptional nursing care for individuals, families and groups across their lifespan in a variety of health care settings. You'll also have expanded flexibility in your career and greater opportunities for advancement.
Goals of this program include preparing you to lead through engagement in leadership roles and professional organizations, and preparing you to be a change agent, advancing social consciousness in health care issues through political involvement and advocacy. If you go on to earn a master's degree, you can also become a professor of nursing if teaching interests you.
Grow Through Real-World Experience
Your coursework will address current topics in nursing such as health policy, informatics and environment. To prepare you for the ongoing changes in health care, emerging areas such as home health, managed care, primary care clinics, public health and hospice care are addressed in the curriculum and during clinicals, along with the more traditional areas such as hospitals, long-term care and mental health.
USF nursing courses use real-world experiences and scenarios that will help reinforce application of what you learn in the workplace. LCON professors are experts in their fields, coming from an array of health care settings to bring you the finest nursing education available.