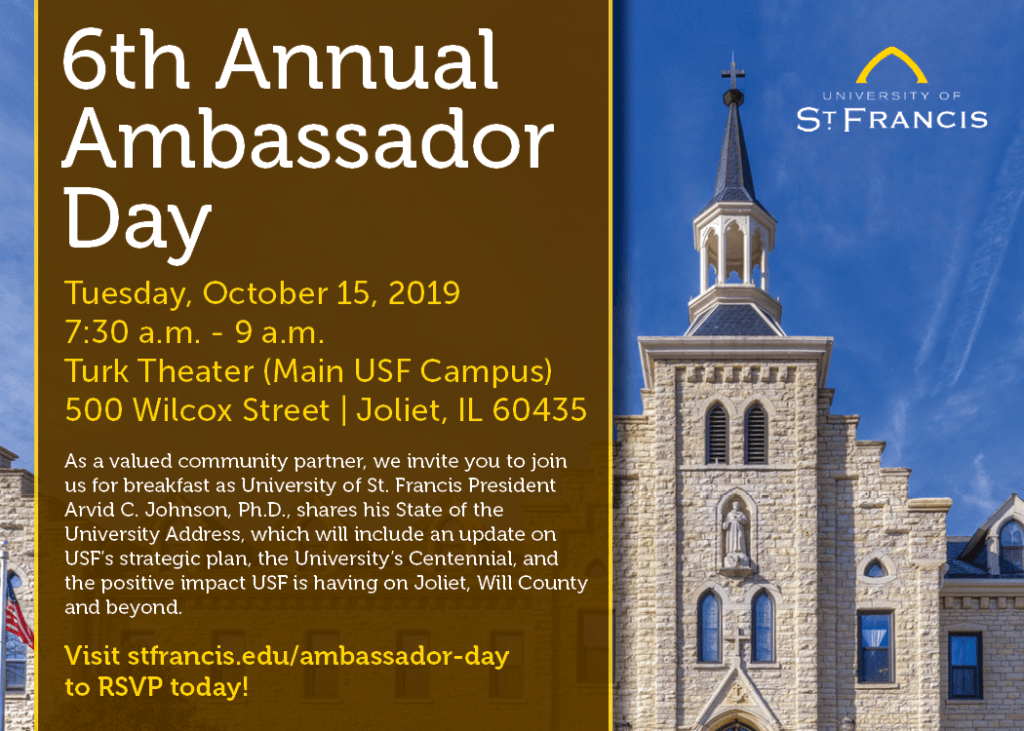 Ambassador Day at the University of St. Francis is a special opportunity for leaders to become more engaged in the university's mission and further understand the importance of the university within our community. During the event, attendees hear the State of the University Address by USF President Arvid C. Johnson, Ph.D., as they enjoy breakfast.
This year's Ambassador Day will take place on Tuesday, October 15, 2019 at 7:30 a.m. in Turk Theater (Moser Performing Arts Center).
Online registration will open in early summer. Please contact Dave DiLorenzo, Director of Community & Government Relations, with any questions at ddilorenzo@stfrancis.edu or 815-740-3625.