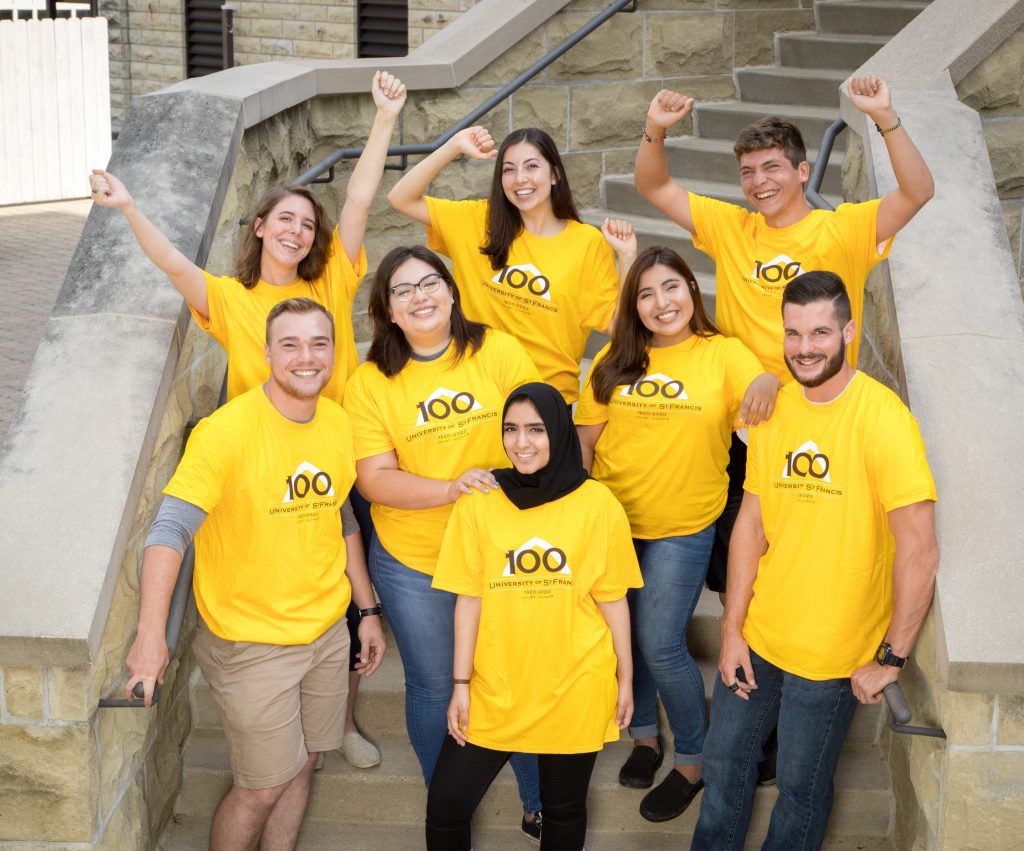 At the University of St. Francis, our Francis Fund donors make all the difference. Gifts to the Francis Fund provide us with current use operating support which can be deployed at a moment's notice to fund the university's most immediate needs and provide financial aid and scholarships for our students.
One of the goals at the University of St. Francis is to broaden the base of people who support USF every year. This is an important goal; it will cement our place amongst the country's top educational institutions, and will make a bold statement about the pride USF's alumni, parents, and friends feel in their alma mater and their commitment to the values of service and leadership.
If you haven't yet made an annual gift to the Francis Fund, now is the time. Give now to help us support our incredible students and faculty.
For more information on the Francis Fund or any of the above special initiatives, contact Kelly Larson in Institutional Advancement at 815-740-3610 or klarson@stfrancis.edu.
Celebrate achievements. Commemorate Milestones. Honor Others.
Order your customized, engraved brick paver today! For only $150, you can purchase a paver and leave your mark at USF. This fully tax-deductible donation directly supports our students through the Francis Annual Fund. Order online by clicking here.