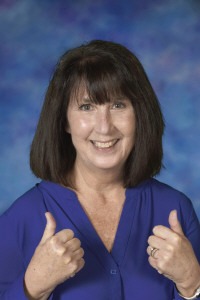 In July 2021, Kathleen Cheshareck, Ed.D. '15, current principal of Walnut Trails Elementary School in Shorewood, Illinois, will transition into retirement and pass the baton to Sarah Monroe '12, '16 to take over as principal. Kathleen shares her journey in education and advice for alumni and students wishing to pursue a career in education, specifically as a principal.
How long have you worked in education and what was your professional journey to becoming a principal?
I have worked in Education for 42 years!  I graduated from Illinois State University with a B.S. in Education and a minor in Reading. My first job was teaching junior high ELA at Saratoga Elementary School in Morris. After four years, I was hired at Minooka CCSD #201, where I taught fourth grade for seven years. Upon receiving my M.S. in Reading from ISU, I became a Reading Specialist for the district for 12 years. During that time, I completed courses at ISU for my Type 75 General Administrative certification. I was named the Coordinator for the Grundy County Preschool Program and wrote the first Early Childhood Block Grant. I coordinated the program for 14 years while teaching Reading to K-5 students. My first principalship was at Minooka Intermediate School, which housed 4th and 5th grades. After two years, I was named Principal at Walnut Trails Elementary School (PreK- 5th) and opened the building in 2004. I began the doctoral program in Educational Leadership at USF in 2011 and completed my Ed.D. in May of 2015.  I am finishing my 17th year as principal of Walnut Trails and 38th year in Minooka #201.
How long have you worked at Walnut Trails and what is your favorite part about the school?
I have been principal of Walnut Trails Elementary School since it opened in August of 2004.  We opened with an enrollment of about 500 students and grew to over 900 students in 2008-2009, when the Minooka District experienced explosive growth. We utilized trailers for a year until Jones Elementary School (JES) opened and half of our students went to JES. The enrollment since then has averaged about 550 students.  
My absolute favorite part of Walnut Trails is the people! We could not ask for better students, families, teachers, and staff! The students are amazing! I'm proud of their academic success over the years as well as their genuine kindness and caring for others. Our WT families are actively involved, supportive, and frequently volunteer their time.  We are fortunate to have a fantastic PTO that sponsors many student/family activities, provides resources for students and teachers, and promotes community partnerships. Our teachers and staff are second to none! Their talent and dedication to their students is clear.  Together, Walnut Trails is a wonderful place to be!
What are your plans after this school year and post-retirement?
I am still in the planning process!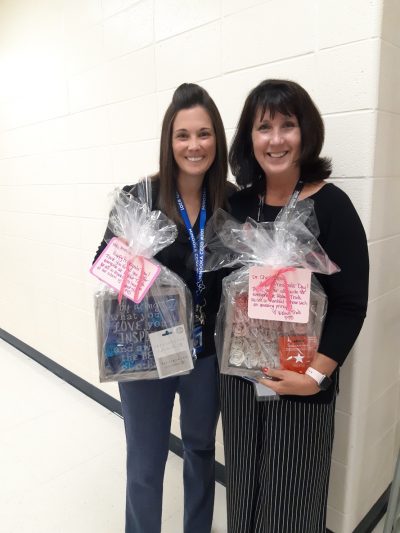 What do you think makes Mrs. Sarah Monroe '12, '16, a good candidate to take over as principal at Walnut Trails?
Sarah Monroe has been my assistant principal for five years. We have worked side by side together during that time. She has experienced all aspects of the job and has met each challenge. Sarah has developed strong relationships with students, parents, teachers, and staff at Walnut Trails. Sarah's exceptional work ethic, organizational skills, and demonstrated leadership abilities all indicate she is clearly ready to assume the principalship. I have every confidence in her success in this role! She will be awesome!
What has been your favorite thing about working in education?
I knew I wanted to be a teacher from a young age and couldn't wait to have my own classroom! I really enjoyed working with and watching students grow over the course of a school year. Being part of a team and staff has always been rewarding and I have developed many close friendships. Becoming an administrator allowed me to serve more students and families and hopefully make a difference.
How has the University of St. Francis prepared you for your career?
The doctoral program at USF helped improve my administrative skills and foundation. The courses, research, and professional discussions all refined my practice and broadened my knowledge. I was inspired by the program's focus on the Servant Leadership model and principles. My cohort connections and professors have continued to be helpful resources. The USF experience was outstanding!
How have you stayed engaged with USF as an alumna?
I have taught a course, MSED693, in the College of Education at USF since 2016. It has been wonderful to continue a connection with the university. I would like to become more involved in alumni activities in the future.
What is your advice to USF students and alumni hoping to step into a principal role?
The USF programs are exceptional in preparing future administrators! Along with your program of study, get involved in professional organizations. Seek opportunities for leadership options in your district, like mentoring new teachers or leading a new initiative. Volunteer to chair a committee or event at your school. Make connections with your USF peers and professors. These experiences will be helpful when you become an administrator!