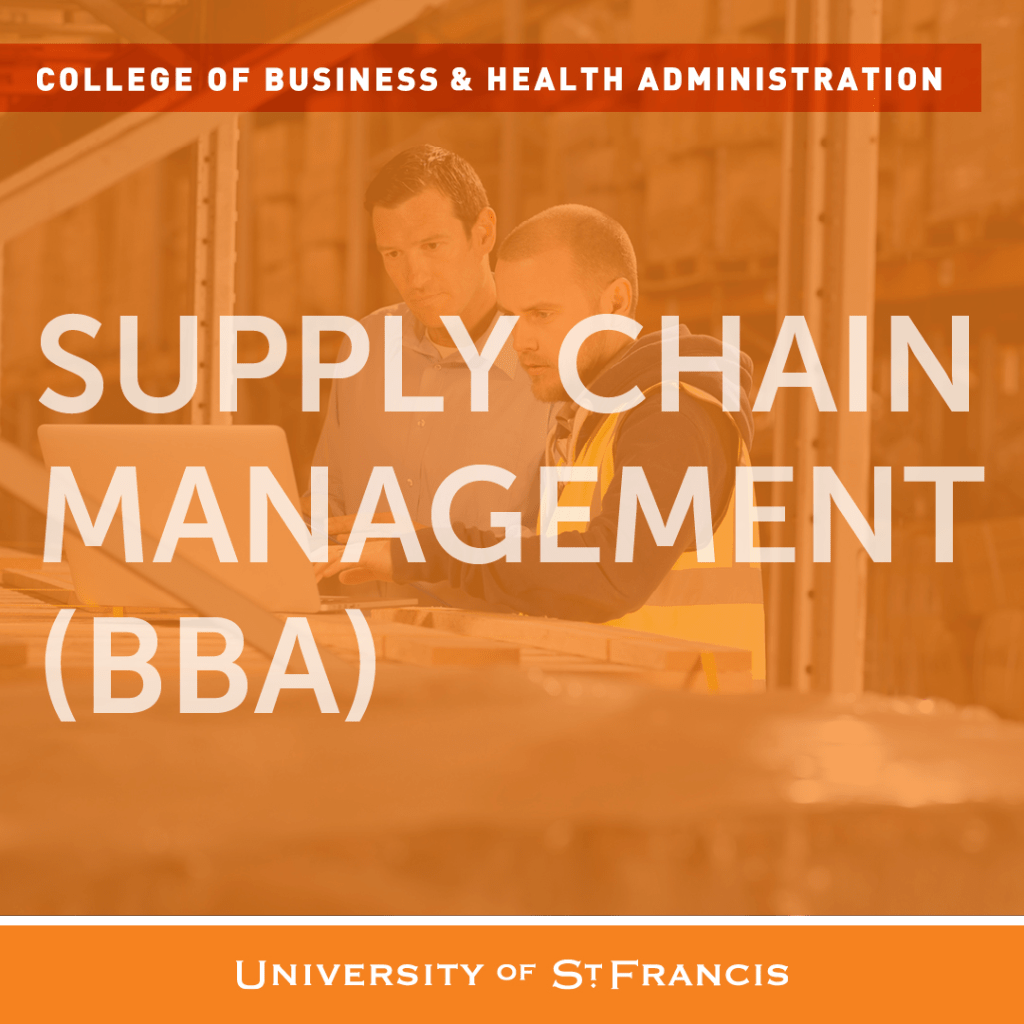 Joliet, Ill. – With much of the world's attention focused on supply chain challenges caused by the COVID-19 pandemic, the University of St. Francis (USF) finds itself with remarkable timing in launching an all-online degree program serving people interested in the field.
USF is launching an online version of their undergraduate degree in supply chain management. Offered in the USF College of Business and Health Administration, the new, fully online degree format is designed to reach a wider national audience looking for formal education, professional certification, and opportunity in the field.
"We all saw how COVID-19 disrupted manufacturing and shipping, here and across the world," said Carol Lindee, Ph.D., Associate Professor of Logistics, Supply Chain & Analytics at USF. "Almost every industry now sees a greater need for talented supply chain managers, including manufacturing, healthcare, transportation, and government agencies. A bachelor's degree in supply chain management prepares graduates to work in this important, fast-paced field."
"From your morning coffee to the groceries and cars we purchase, there is a global supply chain network serving your needs. The planning, creation and movement of goods requires so much work at every level that there is almost no end to the job growth for this field in the future. Everything that you have ever consumed has been a result of supply chain planning and management," Lindee added.
"Supply chains are essential to our very lives.  The food we eat, the places where we live and work, the medical care we receive, and the health of our planet are all dependent on supply chains. Talented people are needed in Supply Chain Management for all of this.  These people are rewarded with lucrative salaries, job variety and fulfillment, and considerable career growth opportunities," said interim dean of USF's ACBSP accredited College of Business, Shannon Brown, Ph.D.
"Our new online version of the program can be offered to students across the country who are just beginning or are already working in the field. Supply Chain Management is a growing career field, with a national and global talent shortage. More and more, product and service companies are realizing the strategic importance of this area in their business enterprise," Brown said.
USF built the online program using technology that connects students with faculty and students with interactive professional development materials. "We will accept transfer credit from students with associate degrees, military training credits, and credits from other university programs. We will work with working adults to build a convenient and affordable degree path," Brown said.
USF also offers a traditional on-campus degree program, but felt the growing demand for training and education required more options for learners.
"We have experienced faculty who are deeply connected to supply chain and logistics firms. The workforce opportunities here in Will County reflect the tremendous growth of the region. Joliet is the largest inland port in North America and we have seen a 138 percent growth in job opportunities in transportation, distribution, and logistics in our area since 2005.  Nationwide, the need for supply chain talent is widespread, as well," Lindee said.
USF offers bachelor's degree, master's degree, and certificate programs in logistics and supply chain management. Visit stfrancis.edu/supply-chain-management for more information.
: :
The University of St. Francis, in Joliet, Ill., serves close to 4,000 students nationwide and offers undergraduate, graduate, doctoral and certificate programs in the arts and sciences, business, education, nursing and social work. There are over 52,000 USF alumni across the globe. For information, call 800-735-7500 or visit stfrancis.edu.
University of St. Francis: Bigger thinking. Brighter purpose.
# # #