As part of the SURE program, junior psychology major Michelle Andrade is collaborating with Melinda Hammond, Psy.D., to research how dissociative identity disorder (DID) is represented on social media. In layman's terms, DID is the presence of more than one distinct personality held by an individual person, each with its own preferences, memories and way of seeing the world.
Explaining why she was interested in pursuing this research topic, Andrade noted, "I think it is an interesting topic to research because there is not much information about DID in the psychology field. Despite this, individuals on social media sites discuss DID in depth."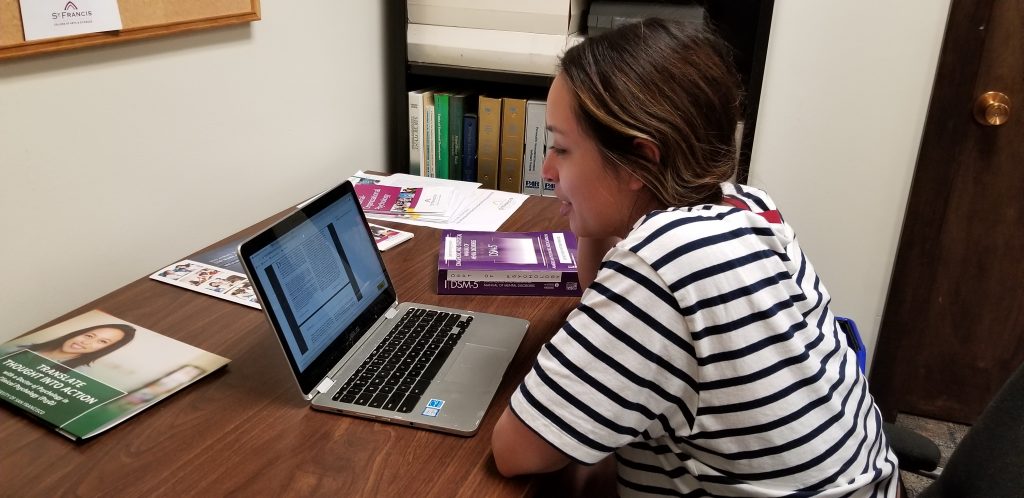 Psychological research has attempted to harness the large amount of data generated daily by social media and internet users to analyze certain populations that have been hard to reach. Because of the rarity of DID and the presence of DID-centered communities online, a social media analysis (specifically of YouTube, Reddit and Tumblr) was chosen for this study.
Some of the goals of the project include identifying if diagnostic criteria is similar to the DSM-5, if a high level of self-diagnosis is prevalent, and to gain deeper insights into the lived experiences of individuals with the disorder.
The data collection for this study follows the general strategy of Hammond's dissertation, which is based on a variety of qualitative techniques including typical case sampling (adapted for internet data), in which data was collected on the social medial platforms for four keywords: "Dissociative Identity Disorder," "Multiple Personality Disorder," "OSDD" (Other Specified Dissociative Disorder), and "Alters" (a word used colloquially to represent the personalities a person might have). These four keywords appear to capture a breadth of data that incorporates both technical diagnosis and population-developed vocabulary.
The data was then coded, which involves creating rules to draw out examples of commonly-seen concepts and analyzing their frequencies. From here, Andrade and Hammond are performing a content analysis to compare types of data (e.g., self-diagnosis vs. professional diagnosis). Other forms of quantitative analysis, including word frequency and thematic analysis, will be possible through the software Atlas.ti, and analyzed through the lens of existing literature.
"We wanted to produce a study that centered on the lived experiences/phenomenology of individuals who perceive themselves as having DID in some form," Andrade explained in her proposal.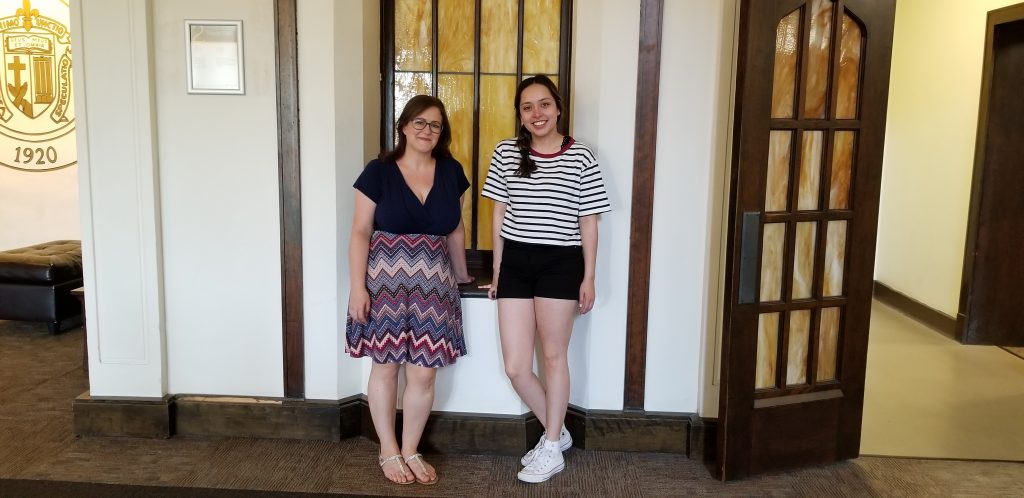 "A career goal of mine is to one day conduct my own research. By working on this project, I will be familiar with the procedures of conducting research. Having this prior knowledge and experience would also help me excel in graduate school," Andrade noted.
This experiment will certainly give her some valuable experience that will not only help her career, but more importantly, those with DID.