A Summer Undergraduate Research Experience (SURE) Program Feature
"Annotation of Drosophila takahashii on Chromosone 3L"
Senior biology major Natalie Rozwadowski is conducting a gene annotation for Drosophila takahashii as part of the SURE program. Gene annotation identifies all the coding regions for genes within a genome and helps form hypotheses of the function of each gene based upon the similarities between species.
Drosophila takahashii is a model organism due to its similarities to many other organisms, including humans, as well as the ability to breed them at rapid rates and produce large numbers of offspring. Scientists are able to witness the traits that are passed down from generation to generation within a few short weeks or months.
"My interest in this project started in my Genetics and Perspectives in Evolution classes. I thought it was extremely interesting to look at the differences of a species at the genomic level, rather than the phenotype level. I also like how we can use this information to see the changes of a species over time and understand the effects mutations have," Rozwadowski said.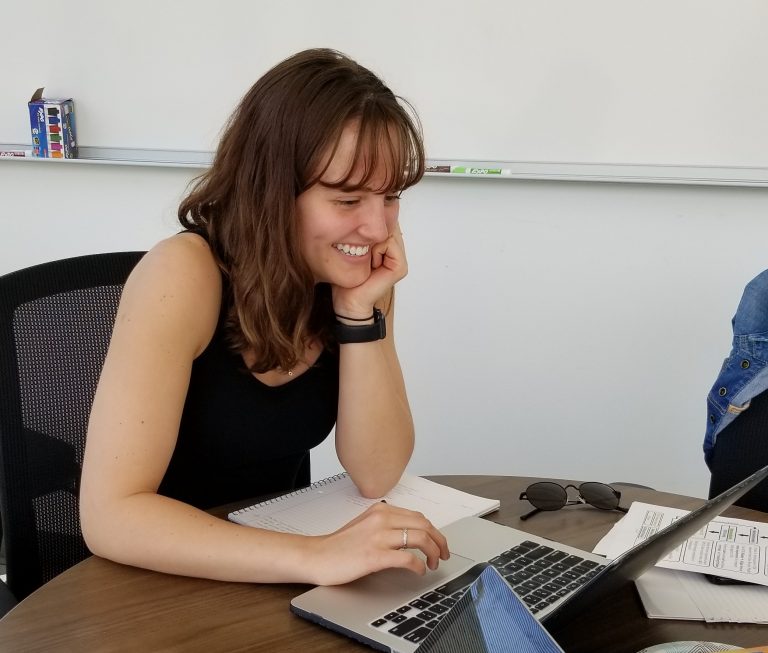 Rozwadowski is working with Jackie Wittke-Thompson, Ph.D., on this project. Wittke-Thompson is a member of the Genomics Education Partnership (GEP), so the duo is using the GEP annotation workflow and gene report documents to complete and document their research, having the ability to claim projects, publish results, and access all programs and educational materials. The GEP allows undergraduate students to do genomic-level research, as it takes hundreds of scientists to annotate an entire genome quickly and efficiently.
In this study, gene annotation is being completed on one or more contigs (a segment of contiguous DNA sequences from a sequencing project) and will help the larger GEP research group make a better genomic-level analysis of the evolutionary relationship between D. melanogaster, D. takahashii, and other Drosophila species that have been sequenced on a genomic level.
It will be interesting to learn what Rozwadowski's annotation uncovers!