A Summer Undergraduate Research Experience (SURE) Program Feature
"Wheelchair Accessibility to Street Workouts"
Recreation and Sport Management seniors Nicole Biegun, Jensen Crenshaw and Lindsay Mohrmann are working with Jessica Monu, Ph.D. to evaluate the accessibility of street workouts for adults who utilize a wheelchair and/or power-driven mobility devices, based on the 2010 Americans with Disability Act (ADA) Standards for Accessible Design. The research is part of USF's SURE program.
The group hypothesizes that 60% or more of street workout spaces are not accessible (50% or less) to individuals who use a wheelchair or other power-driven mobility, based on the 2010 ADA Standards for Accessible Design. The SURE study will evaluate 30 street workout spaces located in both urbanized areas and urban clusters. Acceptable locations will contain a minimum of three pieces of outdoor fitness equipment (e.g. pull-up bar) that would allow an individual to perform bodyweight exercises to improve her or his aerobic, strength, and/or stability/balance.
Monu became interested in this topic after a surgery left her struggling to get around. 
"I became interested in this topic after I had foot surgery and I was on a scooter and unable to walk for seven weeks. I know how much I struggled getting around on a scooter, which was much smaller than a wheelchair. Sitting around leads to a higher rate of obesity and health issues, so I wanted to see how accessible workout equipment was to individuals in wheelchairs," Monu said.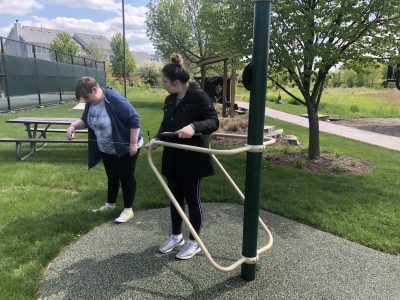 Gathering and Analyzing Data
"The main reason why I wanted to research this topic is so I can gain more experience with gathering data and learning how to process it," Mohrmann noted.
Mohrmann will get plenty of practice gathering and processing data during the research project. During on-site visits to street workout spaces, data at each space is collected by two investigators and recorded to ensure accuracy of the measurements. Data is analyzed using a 1-3 scoring system to maintain consistency and reliability of data: (1) accessible, (2) not accessible, (3) not applicable. Since each street workout space will be slightly different based on the offerings, an overall score will not be calculated, rather an overall percentage of accessibility.
T-tests and correlational analyses will be run to test whether there is a difference in offerings and accessibility in urbanized areas and urban clusters, as well as the differences between accessible aerobic, strength and stability/balance equipment.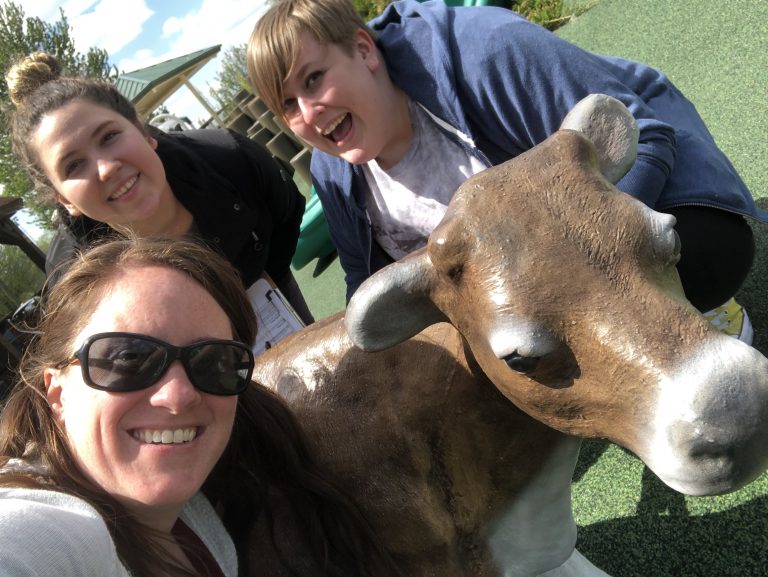 Shedding Light on Park Accessibility
The group is hoping for some positive effects as result of their research. Mohrmann noted that another reason she wanted to research this topic was to shed light onto parks that may not be accessible, so communities can increase support for their population of people with disabilities. The group's undergraduate research is sure to bring about a lot of good!