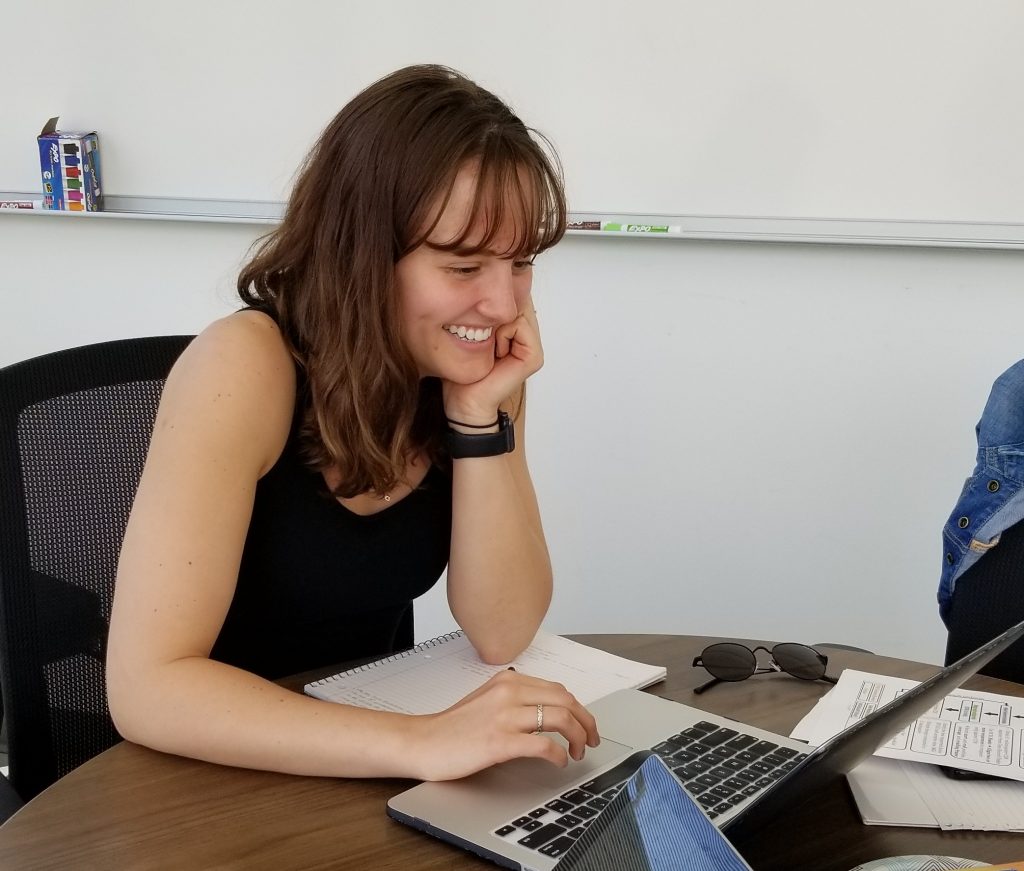 The SURE (Summer Undergraduate Research Experience) program takes place in summer and provides undergraduates with the opportunity to collaborate with faculty members on research projects. The program originated in the College of Arts and Sciences in 2003, and in 2013, it was expanded to provide the opportunity to undergraduates in all four colleges. The projects are chosen by the students, who must submit a research proposal to participate.
"This program is an investment in both our students and faculty," said provost Frank Pascoe. "For students, undergraduate research is a 'high-impact' practice that adds significantly to their learning, retention, and post-graduate opportunities. In many cases it helps students make career decisions. For faculty, it encourages them to carve out time to work with students during the summer and further their own scholarship."
The SURE program typically runs from the beginning of June until the fall semester starts, but oftentimes, project work continues into the fall. While the majority of projects have been in the STEM fields, projects from business, social sciences, education, English, history and recreation therapy have also been funded. Student Evelyn Odum (featured on the home page slider) had her proposal accepted, and is now working with Dr. Beth McDermott in the College of Arts & Sciences on research for a project titled "Book Publishing from Beginning to End."
Earning a SURE grant is a competitive process. Each student-faculty team must submit a complete proposal to the deans and provost in order to be ranked. The proposal guidelines and ranking rubric mimic those used by national granting agencies. All research proposals involving human subjects must be submitted to the Institutional Review Board in order to protect and assure the rights of research participants as defined by ethical considerations and government guidelines.
The top-ranked projects are awarded a student stipend, a small faculty stipend, and expenses toward travel and materials. Students are also given a housing and tuition discount.
Several faculty have used SURE grants to support multiyear projects. The SURE program is currently funded through the Provost's Office, but recent grant proposals to NSF (e.g. S-STEM) have included funds to support the SURE program.
For those projects that don't receive full funding, students either modify the project or look for alternative funding. Dr. Jackie Wittke-Thompson, chair of the Department of Natural and Health Sciences, explained that some students, like Biology major Emily Siegler, need to take extra measures to make their project a reality. Siegler and her advisor, Dr. Bill Bromer, are working on a project to determine the CO2 concentration needed to cause crayfish to move away from the source of the CO2. CO2 can be used in small bodies of water in order to relocate the invasive crayfish to one localized point where they can be trapped, removed and relocated elsewhere. A CO2 meter is needed to complete the research, so Siegler and Bromer decided to launch an online fundraising campaign to get it.
"This is the first project from USF to be posted on experiment.com, which is a crowdfunding source for scientific experiments," Wittke-Thompson said. "Emily and Bill only have only 30 days to raise $2,000 for the meter, so everyone is cheering them on." (Check out their campaign here.)
In the end, SURE participants always find a way to fund their research. When their project is complete, students are required to present their research at a local or national professional conference. Several students have had success submitting presentation proposals to peer-reviewed national conferences and publishing in professional journals. Recently, several research projects have been presented at the National Conference for Undergraduate Research (NCUR).
While Pascoe cannot pick just one standout project from all his years working with the SURE program ("There have been so many excellent projects," he notes), this year's projects will be no exception to the program's 16 years of remarkable research.