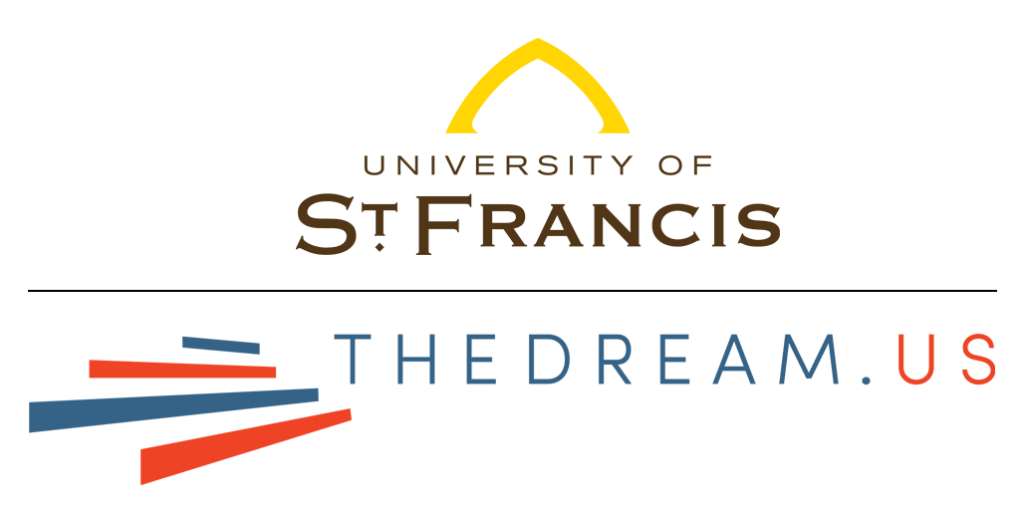 Joliet, Ill. – The University of St. Francis (USF) has launched a new partnership with a national organization to provide scholarships to undocumented students who came to the United States as children. The partnership is expected to draw more than 50 applicants to USF this fall.
USF is now working with TheDream.US to enroll students and provide National Scholarships to undocumented youth — sometimes referred to as Dreamers — who are looking for access to higher education, but cannot access federal financial aid.
"The National Scholarship provides a student with up to $8,250 per year in tuition, with USF covering the remaining cost," said Eric Ruiz, admissions director at USF.
"Providing students from any background or culture, including the children of immigrants, with access to a college education is strongly aligned with USF's mission," Ruiz said. "This is who we are and how we serve."
USF has a tradition of serving first-generation college students (students who are the first in their family to attend college). Half of this year's freshman class is comprised of first-generation students. Over the past ten years, approximately 58% of USF's freshman classes have been comprised of first-generation students.
The new partnership is similar to USF's Will County Access grant, which provides full tuition to students who live in Will County and who went to a Will County high school, but who also have significant financial need.
The National Scholarship was created for students with or without DACA (Deferred Action for Childhood Arrivals) or TPS (Temporary Protected Status) who came to the United States before the age of 16 and before November 1, 2017. The scholarship is renewable annually and is worth up to $33,000 toward a bachelor's degree.
Eligible students can visit thedream.us to apply for the National Scholarship at the same time that they are applying to the USF (apply to USF free of charge at stfrancis.edu/apply). Note that the application window for the current round of National Scholarships is open and will close on February 28, 2023, at 11:59 p.m. (final notifications will be sent via email in late April 2023). Applications to USF are accepted on a rolling basis for fall and spring semesters. Contact Alejandro Campos, USF associate director of undergraduate admissions, at ACampos1@stfrancis.edu or 815-740-5028 with questions or for more information.
: :
The University of St. Francis, in Joliet, Ill., serves close to 4,000 students nationwide and offers undergraduate, graduate, doctoral and certificate programs in the arts and sciences, business, education, nursing and social work. There are over 53,000 USF alumni across the globe. For information, call 800-735-7500 or visit stfrancis.edu.
University of St. Francis: Bigger thinking. Brighter purpose.
# # #