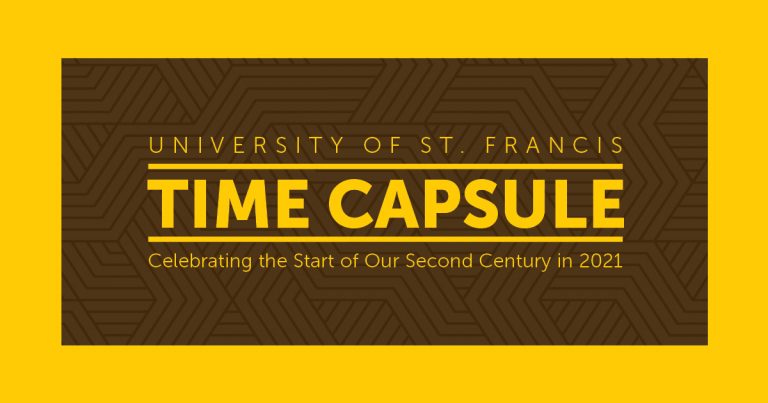 University of St. Francis Time Capsule
Celebrating the Start of Our Second Century in 2021
Throughout the university's rich history, we recognize that it's the people who helped establish our legacy. Whether it was the Sisters who founded the institution, the students who spent years pursuing a degree, the faculty and staff who spent decades teaching, coaching, and helping, or the alumni who remain engaged and continue to support us, it has always been about the people.
Be part of this historic event!
The Alumni & Family Relations office invites you to submit a photo to be included in a time capsule that will be buried on the USF Quad! Choose a photo that best represents your legacy at St. Francis – whether hanging out on campus, in class, at a student event, athletics game, study abroad program, with friends, or any other St. Francis activity. Photos will be preserved in the USF archives and printed as 3×5" photos for inclusion in the capsule, which will be opened in 2045, the University of St. Francis' 125th anniversary.
Save the date for the time capsule burial ceremony!
Saturday, October 2, 2021