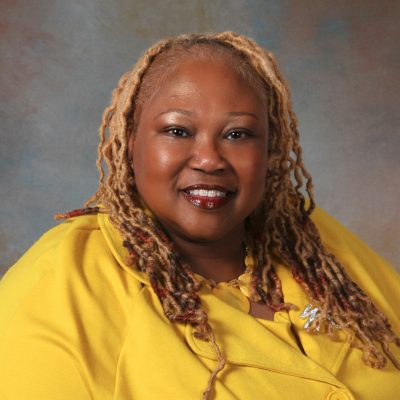 It is with much sadness that we announce that Dr. Elva Dawson, associate professor of radiation therapy, passed away on Sunday, September 20, 2020.  She was a beloved member of the USF community, and our condolences and prayers go out to her family, students and colleagues. 
Grief counseling for members of the USF community (students, staff, administrators, and faculty) will be available via  telehealth and in person by contacting Dr. Mary Ann Andrade, director of the USF Counseling and Wellness Center, at (815) 740-3598 or mandrade@stfrancis.edu. 
Public visitation will be held on Friday, Oct. 2, 2020 from 2:00-7:00 p.m. at Cage Memorial Chapel, 7651 S. Jeffery Blvd., Chicago, IL 60649.
The family requests that in lieu of flowers and gifts, donations be made to the Bernie Mac Foundation at dawsonBMFdonate.com.