The University of St. Francis Board of Trustees oversees and guides USF in fulfillment of its educational mission.
Meeting Dates:
October 4, 2019
February 7, 2020
June 6, 2020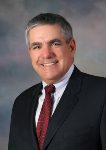 Joseph T. Mallof
Chairperson of the Board
President and CEO
World Kitchen, LLC (Retired)
Sarasota, Florida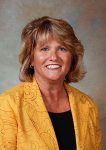 Cheryl McCarthy, Ed.D.
Alumna
Superintendent (Retired)
Joliet Township High School #204
Joliet, Illinois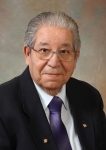 Anthony Arellano
Teacher (Retired)
Joliet District 86
Joliet, Illinois
Michael Brennan
Alumnus
Vice President (Retired)
Goldman Sachs
Chicago, Illinois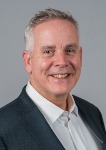 Michael Bryant
Elected to Board 2019
Alumnus
Operating Partner
Knox Capital
Founder & Managing Chairman
HaystackID
Chicago, IL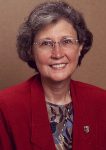 Sr. Sue Bruno, OSF
Sponsorship Trustee
Sisters of St. Francis of Mary Immaculate
Joliet, Illinois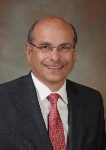 Edward Dollinger
Financial Advisor
Edward Jones Investments
Joliet, Illinois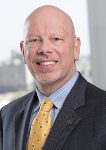 Robert Erickson
President & CEO
Trinity Regional Health System
Rock Island, IL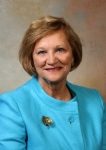 Diane F. Habiger
Alumna
Property Manager, Co-Owner
Lincolnshire Properties
Joliet, Illinois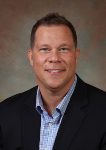 Scott Holdman
Alumnus
Vice President & General Manager
AAR Corp
Elmhurst, Illinois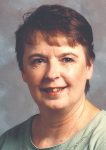 Sr. MaryAnn Jerkofsky, OSF, Ph.D.
Assistant to the Coordinator for Sisters
Our Lady of Angels Retirement Home
Joliet, Illinois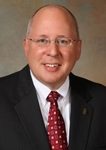 Arvid C. Johnson, Ph.D.
President
University of St. Francis
Joliet, Illinois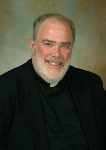 Rev. James B. Lewis, O.Carm.
Rector
Mount Carmel High School
Chicago, Illinois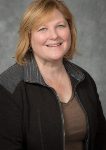 Caroline Portlock
Alumna
Director
Workforce Investment Board of Will County
Joliet, Illinois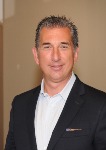 John Przybyla
Elected to Board 2019
Alumnus
Managing Director
Horvath & Tremblay
Chicago, IL
Candice Rosen
Alumna
President and CEO
Candice Rosen Health Counseling
La Canada Flintridge, California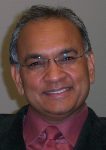 Paramjit (PJ) Sidhu
Administrator
Joliet Oncology Hematology Associates, Ltd.
Joliet, Illinois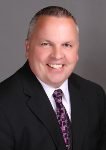 Dan Stevenson, CFA
Regional Market President
Midland States Bank
Joliet, Illinois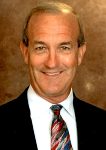 Daniel T. Streitz, DDS, MAGD
Streitz Dental Arts
Joliet, Illinois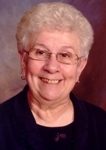 Sr. Faith Szambelanczyk, OSF
Sponsorship Trustee
Alumna
President/CEO (Retired)
Joliet Catholic Academy
Joliet, Illinois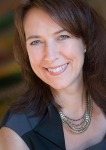 Meg Tortorello
Elected to Board 2019
President
Tortorello Communications
Shorewood, Illinois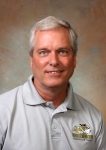 Michael Turk
President
Turk Furniture
Joliet, Illinois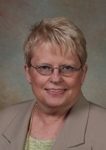 Patricia S. Wheeler
Alumna
Naperville, Illinois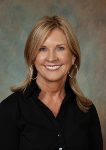 Colleen Wyse
Alumna
Philadelphia Trunk Show
Philadelphia, Pennsylvania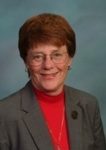 Sr. Mary Jo Young, OSF, Ph.D.
Alumna
Professor Emeritus
Elmhurst College
Cincinnati, Ohio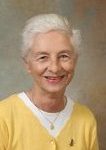 Sr. Dolores Zemont, OSF
Sponsorship Trustee
Congregation President
Sisters of St. Francis of Mary Immaculate
Joliet, Illinois
Thomas M. Flavin
President
Flavin and Associates
Woodridge, Illinois
Byron O. Lee, Jr.
President and Chief Executive Officer (Retired)
Nuclear Management and Resources Council
Washington, D.C.
Carolyn L. Murphy
Alumna
Niles, Illinois
President, Commercial Operations (Retired)
CNA Insurance Companies
Chicago, Illinois
James A. Doppke, Ph.D. – Libertyville, Illinois
John C. Orr, Ph.D. – Verona, Illinois
Michael J. Vinciguerra, Ph.D. – Joliet, Illinois
Officers of the Corporation
Joseph T. Mallof  – President
Arvid C. Johnson – Secretary
Julee Gard, Vice President of Administration and Finance – Treasurer