What Are Undocumented/DREAMer Students?
An undocumented student refers to students born outside of the United States, but who have lived in the country for a significant portion of their lives, and reside in the United States without the legal permission of the federal government.
Are often ineligible for careers that required licensing, background checks, or a Social Security Number.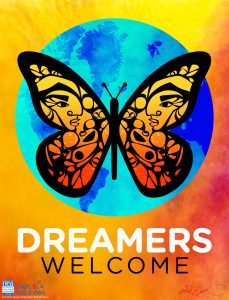 Deferred Action for Childhood Arrivals (DACA)
DACA, an executive memo issued on June 15, 2012 offers undocumented persons under the age of 31, meeting specific criteria, deferred action of deportation.
DACA does not provide an individual with lawful status.
Through the Department of Homeland Security, DACA recipients are granted the right to an Illinois driver's license, a Social Security Number and a work permit.
DACA students are eligible for paid internships and student employment
Undocumented Student Info Sessions
Your Undocumented Student Liaison
Undocumented Student Allies
Erika Guzman
Associate Director of Financial Aid Services
Directora Asociada de Servicios de Ayuda Financiera