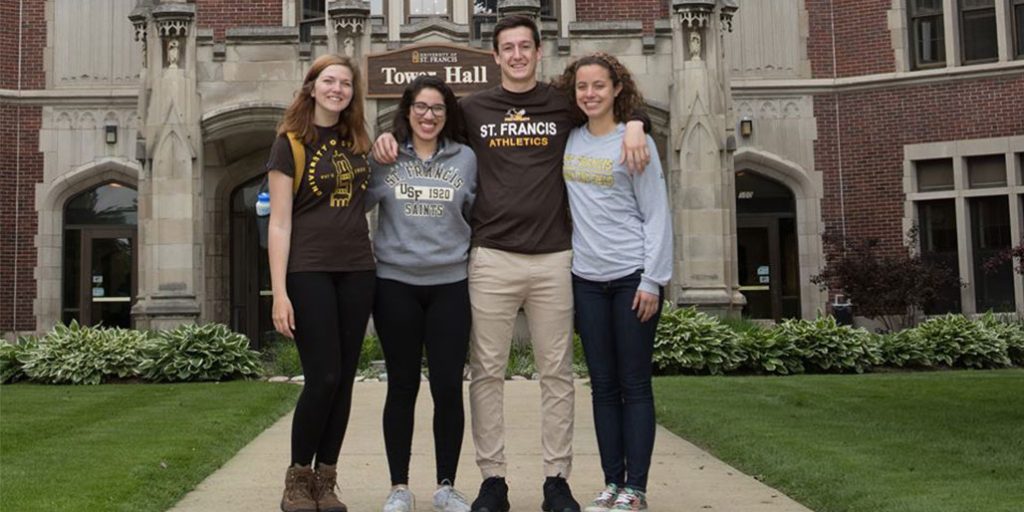 It's this simple: The University of St. Francis is willing to invest in you with serious scholarships.
Last year we provided our full-time undergraduate students with more than $22.5 million in academic, athletic, and need-based financial aid. This year we are looking at increasing those awards.
We want good students and we're putting our own money on the table for you to come here!
Scholarships are awarded to freshman based upon your high school achievements. Our scholarships require that you be accepted to the University of St. Francis and enrolled full time in a traditional undergraduate degree program.
Contact your USF Admission Counselor to determine your eligibility for a scholarship or grant.
Last year, the average financial assistance package for a full-time freshman student living on campus was $30,262.
For full-time commuter students last year, the average financial aid package was $24,423.
Most scholarships and grants are renewable annually (for four years) based upon academic standing at the University of St. Francis or other stated scholarship guidelines.
University of St. Francis participates in all of the education programs administered by the U.S. Department of Veterans Affairs including the new Post 9/11 Yellow Ribbon GI Bill.22
Scholarships, Grants & State Programs