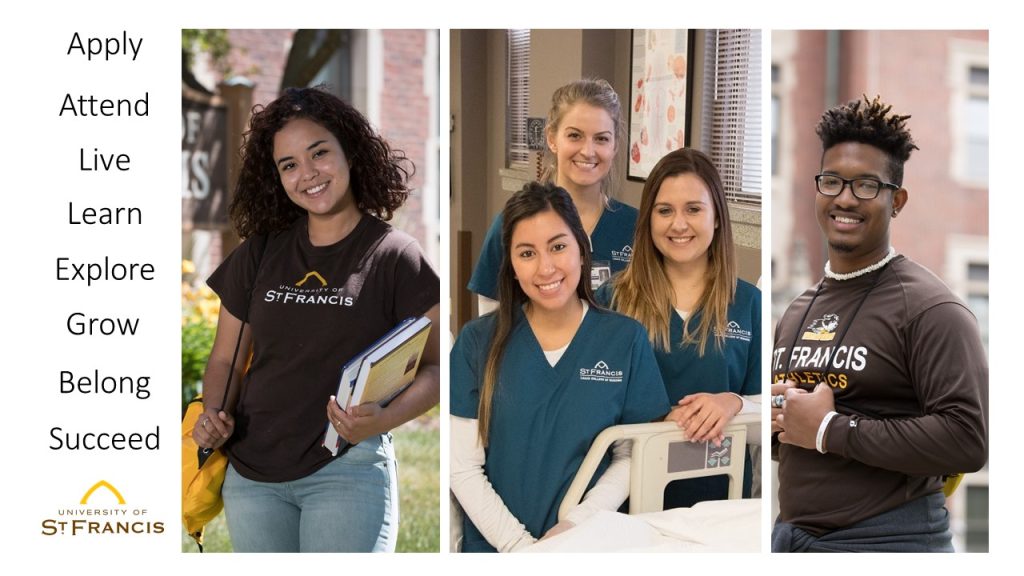 Need to schedule a day to come and see the University of St. Francis?
We want you to come and visit our beautiful, wooded, residential campus just outside Chicago, in Joliet, Illinois. But we know that not everyone can come during our scheduled event dates.
To request a personal visit please choose two dates in the future that work well for you and send us a request using the form below. We will get back in touch with you as soon as possible to set up a confirmed visit time.
Your experience will last approximately two hours and includes a campus tour and a one-on-one meeting with an admission counselor, including a general financial aid and scholarship overview. You'll also enjoy a personalized, private parking space reserved for you on the day of your visit. A main campus tour will follow the admissions appointment.
Register for a Personal Campus Visit
To schedule your visit, fill out and submit the form below at least 24 hours in advance of the date of your intended visit. If time does not allow for that, or if you have other questions about scheduling, contact the Welcome Center directly at 815-740-2270 to make arrangements.
Spring 2020: Mondays, Wednesdays & Fridays at 9:30 a.m., 1 p.m. & 3 p.m.
The Welcome Center is not accepting visits for the following dates:
Monday, February 17 – sign up for Discover USF Day instead!
Friday, April 10 – Good Friday