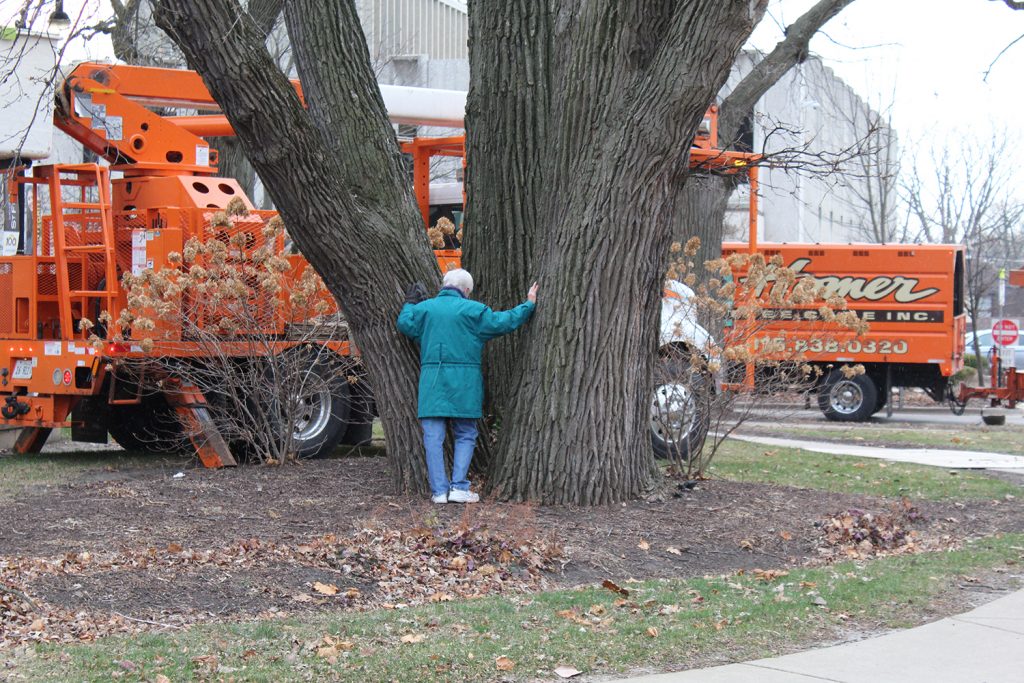 Around 1875, the Sisters of Saint Francis of Mary Immaculate purchased property in Joliet upon which they eventually built a motherhouse that allowed them to take in orphans and boarding students, staff parish schools, and welcome new members into their novitiate. It was also around that time that the Sister Sponsors planted three oak trees on the property. Over the years, the trees grew together as a symbol of relationships and community. Together, the trees became known as the Three Oaks and, beginning in 1920, became a favorite landmark on USF's beautiful campus for the next 100 years.
During those years, the Three Oaks stood tall and endured many challenges presented by time, weather, and changes to campus. However, recent years and associated challenges took their toll on the Three Oaks, prompting the need to remove them in a proactive measure of campus safety.
On Wednesday, December 16, 2020, representatives of the Sister Sponsors said goodbye to the Three Oaks as these beloved trees were removed from campus, ending a chapter that spanned approximately 145 years.
"My predecessor, Sr. Rosemary Small, told me that the Three Oaks stood guard to the 'convent yard' as our Sister Sponsors continue to stand guard over their USF. This really is the close of USF's first 100 years and the planting of the three new oak trees in front of Tower Hall will help us to pass into the university's next century," said Sister Mary Elizabeth Imler, OSF, Vice President of Mission Integration and University Ministry.