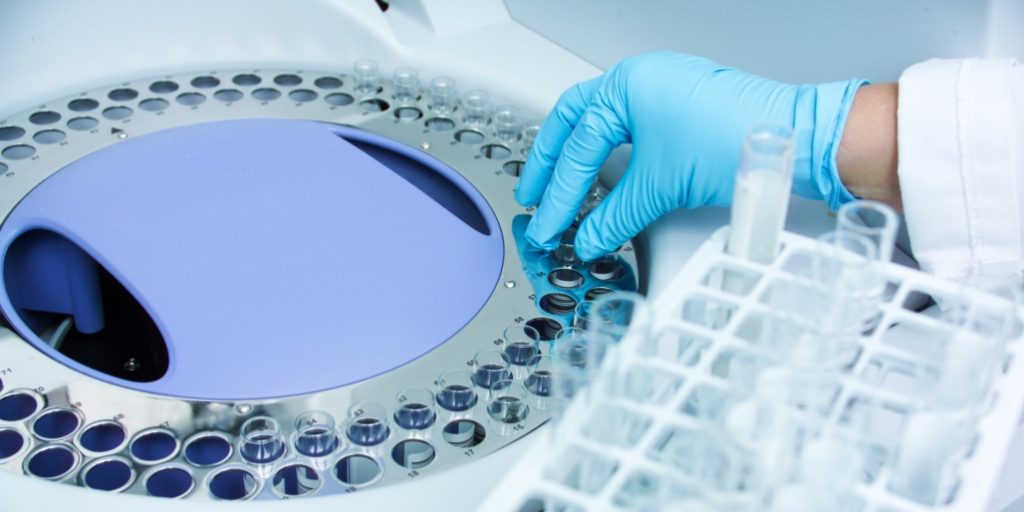 Medical technologists work in hospitals and laboratories performing and analyzing scientific blood and bodily fluid tests, often used to determine diseases or abnormalities. In larger organizations, technicians may specialize in specific areas, such as blood work. The Bureau of Labor Statistics lists the median pay for Medical and Clinical Laboratory Technologists and Technicians as $51,770 per year, with an expectant 13 percent increase in employment for the profession by 2026.
The Medical Technology program at the University of St. Francis provides a thorough education for students interested in pursuing a career in medical technology. A dedicated, passionate staff works with students throughout the program, preparing them to become qualified, well-prepared and confident medical technologists upon graduation.
If you're serious about becoming a top medical technologist, then the rigorous Medical Technology at the University of St. Francis can help you do just that.
The University of St. Francis is accredited by both the Higher Learning Commission (hlcommission.org) and the Illinois State Board of Education (ibhe.org).
"USF has given me an unforgettable experience. Faculty members have allowed me to grow both intellectually and as a person. Each professor has supported me and my goals, and was more than willing to help me achieve anything I set my mind to. I was pushed and motivated to learn, grow, and become a better person. This incredible support system has surrounded me with an incredible group of colleagues, mentors, and friends."
–Autumn Lee
What Can You Do With This Degree?
Among the many opportunities in the dynamic health care field, the Bachelor of Science in Medical Technology (also known as Clinical Laboratory Science) prepares a student for a position as a laboratory director. The technologist performs a wide range of clinical laboratory tests and procedures on various body fluids and tissues to determine the presence or absence of disease, to monitor response to treatment and to aid in health maintenance.
Grow Through Real-World Experience
Students majoring in Medical Technology spend three years taking liberal education and science courses followed by a 12-month professional phase at an affiliated hospital school. Admission to the University of St. Francis does not guarantee admission to the professional phase of the program. Students will need to apply to the affiliated hospital program in the fall of junior year.
Current affiliated hospital programs:
Myron E. Rubnitz, M.D. School of Medical Laboratory Science located at the Edward Hines VA Hospital, Hines, IL
School of Clinical Laboratory Science, OSF Saint Francis Medical Center, Peoria, IL
School of Medical Technology, Franciscan St. Margaret Health, Hammond, IN
Want more info? We can help!