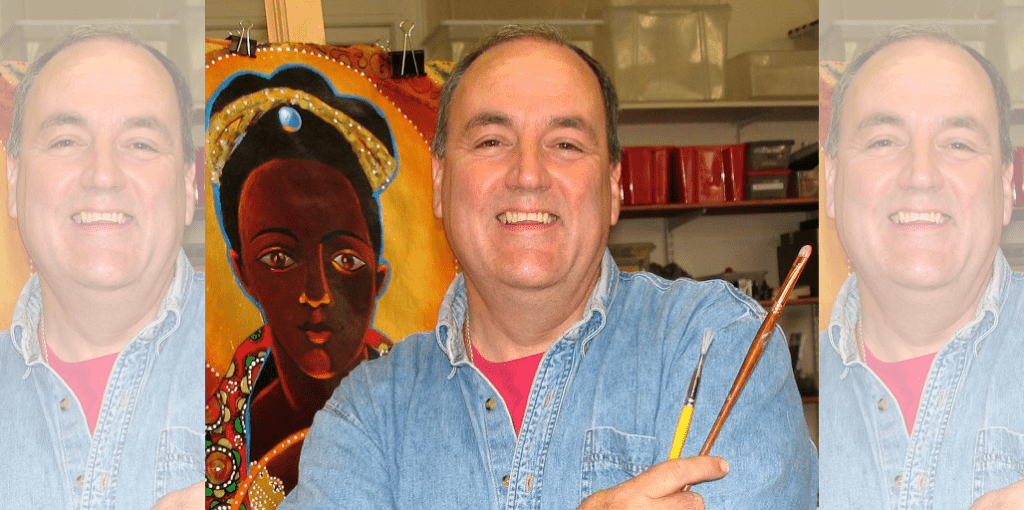 Joliet, Ill. – The University of St. Francis (USF) has announced plans for its 2023 "Women in the Church" lecture series with a closer look at Sr. Thea Bowman, FSPA through the eyes and art of Br. Michael O'Neill McGrath, OSFS. The lecture will take place on Tuesday, October 3, at 7 p.m. in San Damiano Hall, which is located on the third floor of the Motherhouse (520 Plainfield Road in Joliet). The lecture will be preceded by a special Franciscan Transitus Prayer at 6:30 p.m. This free lecture is open to the community. RSVP by Friday, September 29, by phone at 815-740-3398 or by email at afinkle@stfrancis.edu. Walk-ins are also welcome.
About Sr. Thea Bowman
Thea Bowman, FSPA, Servant of God, was a scholar, teacher, musician, liturgist and Black Catholic religious Sister who made major contributions to the ministry of the Catholic Church especially toward African Americans. Gifted with a brilliant mind, beautiful voice and a dynamic personality, Sister Thea shared the message of God's love through a teaching career.  Later she served as the consultant for intercultural awareness fighting evil, especially prejudice, suspicion, hatred and things that drive people apart.
In 1984, Sr. Thea was diagnosed with breast cancer. She prayed "to live until I die." In 1989, the U.S. bishops invited her to be a key speaker at their conference on Black Catholics. At the end of the meeting from her wheelchair, at Thea's invitation, the bishops stood and sang "We Shall Overcome" with gusto. Sr. Thea lived a full life until her death in 1990.
About Br. Michael O'Neill McGrath, OSFS
Br. Michael O'Neill McGrath, OSFS (known as Br. Mickey), paints, writes, and tells stories. He has lived and worked in Camden, NJ since 2009 where he has furthered his art education in the context of social justice and finding beauty in the margins. Visit bromickeymcgrath.com for more information about Br. Mickey and his Bee Still Studio.
: :
The University of St. Francis, in Joliet, Ill., serves close to 4,000 students nationwide and offers undergraduate, graduate, doctoral and certificate programs in the arts and sciences, business, education, nursing and social work. There are over 53,000 USF alumni across the globe. For information, call 800-735-7500 or visit stfrancis.edu.
University of St. Francis: Bigger thinking. Brighter purpose.
# # #