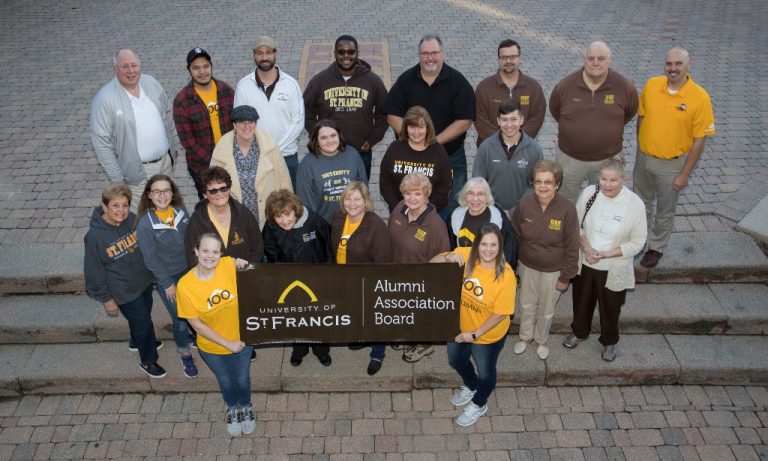 Congratulations! You are one of more than 50,000 University of St. Francis alumni across the nation! The Alumni Association is complimentary to all USF graduates and includes many valuable benefits. We hope you'll join us for an upcoming event and will come back to your alma mater for Homecoming & Reunion Weekend.
Student Representative Membership Information
Student representatives serve a one-year term (September through April) eligible for renewal. Students are expected to attend the two full board meetings each year and two young alumni and student engagement committee meetings annually. It is a student's responsibility to report at the two full board meetings updating alumni members on current student news as well as take alumni updates, events, programs, etc. back to the student body helping to bridge the gap between students and alumni.