This program was established in 2012 to bring students and alumni together to help pave the way for students to succeed at USF and beyond. It also provides our alumni with great reason to stay engaged with their alma mater! We hope you can share what you learned as a USF student and in your professional career to those students following in your footsteps. For students, we hope you will learn from the successes of those former students who graduated before you.
SAM runs six months (November through April) during each academic year and partners with our Career Success Center creating a robust program for both students and alumni. View our "Road Map to Success" to see what kind of relationship this fosters and events we host.
Alumni Mentors
An alumni mentor is a guide, friend, and resource who shares educational and professional experiences to provide career guidance and professional contacts. Alumni mentors are partnered with students based on similar career paths, interests, and goals.
* For current mentors:
Mentoring Agreement | Mentor Binder Content
* Apply to be a mentor:
New Mentors: Online Form | PDF Form
Returning Mentors (applicable to this year's mentors only): Online Form | PDF Form
Alumni mentors make a difference in students' lives. As a mentor, you will be:
A motivator – Express believe and confidence in the mentee's abilities and encourage the mentee to try new things.
A resource – Teach and advise the mentee about making professional contacts and introduce the mentee to new people, places, or ideas.
A supporter – Encourage open and honest dialogue. Listen and respond to the needs of the mentee.
A coach – Help the mentee develop and find ways to achieve realistic and meaningful goals.
Mentor Requirements
Attend up to three events per academic year
Attend mandatory Induction Dinner on November 14, 2019
Commit to a minimum of one conversation a month in person, via email, phone, text, etc.
Must be a USF graduate
Must be currently employed or recently retired
Student Mentees
Students will be partnered with an alum whose education and career closely matches the student's to gain direction and potential career goals and connections.
* For current mentees:
Mentoring Agreement | Mentee Binder Content
* Apply to be a mentee:
New Mentees: Online Form | PDF Form
Returning Mentees (applicable to this year's mentees only): Online Form | PDF Form
As a mentee, you will:
Build a professional network
Develop and enhance professional and communication skills
Connect your academics to your career goals
Receive career guidance from USF alumni and the Career Success Center
Explore new ideas and areas of interest
Gain exposure to career options, advice, and job search tips
Receive a complimentary, professional head shot
Receive 30 complimentary business cards
Mentee Requirements
Attend up to three events per academic year
Attend mandatory Induction Dinner on November 14, 2019
Commit to a minimum of one conversation a month in person, via email, phone, text, etc.
Must be currently enrolled as a USF student
SAM Award Nomination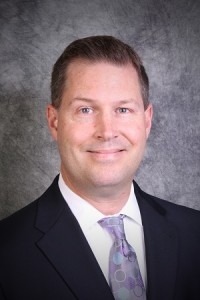 "SAM has helped me to connect-to-purpose with my mentees as to why University of St. Francis is such a special place, how our school is truly different than other institutions of higher learning and most importantly, once you graduate, you are always part of the USF family. It is our responsibility as alumni to pay it forward to current students, and I have thoroughly enjoyed being part of the SAM process and working with current and future USF alumni."
– Alan Randolph '07, Alumni Mentor