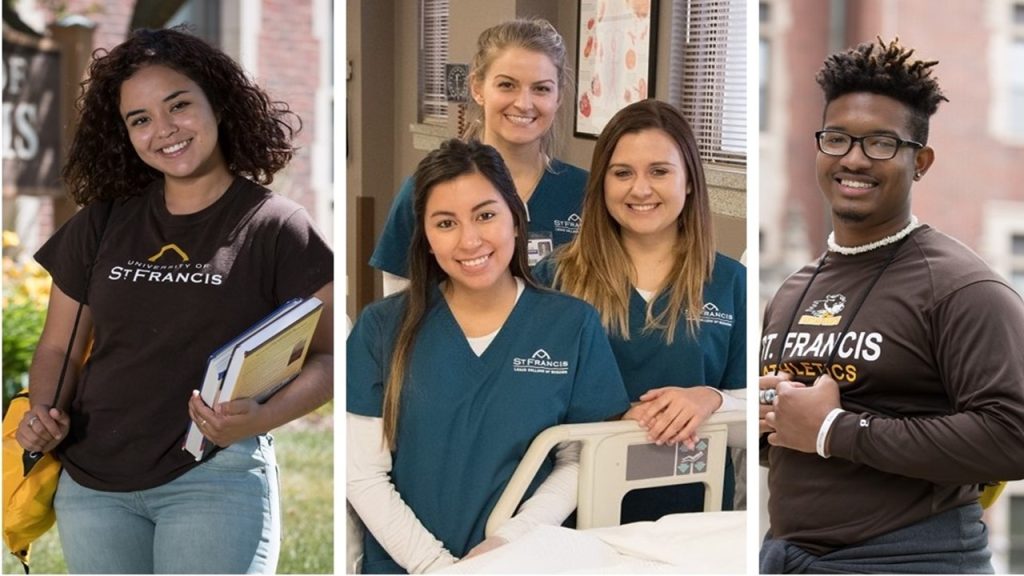 The University of St. Francis Alumni Legacy Scholarship is awarded to blood relatives of alumni based on the following criteria:
Son or daughter of an alumnus/alumna
Husband/wife or brother/sister of an alumnus/alumna
Grandchild of an alumnus/alumna
Applicants must be current undergraduate students with no prior degree(s) earned from the University of St. Francis. Financial need will be taken into account. If the size of the alumni award will in any way jeopardize other financial aid a student is about to receive, the award will be adjusted so as not to harm other financial aid awards.
Due Date: Ongoing
This scholarship is awarded annually to two or more selected undergraduate students preparing to enter their junior or senior year at USF within education, social work, psychology, recreation and sport management majors. The award is based on academic excellence, financial need, as well as an interview with the Alumni Association Board of Directors' Scholarship Committee.
Due Date: February 15