This four-course online certificate program is designed to:
Provide a unified understanding of the Franciscan Tradition.
Prepare students to form Franciscan experiences in their personal and professional lives. 
Strengthen students' relationship with Franciscan history.
Discover applications to everyday life situations in today's world.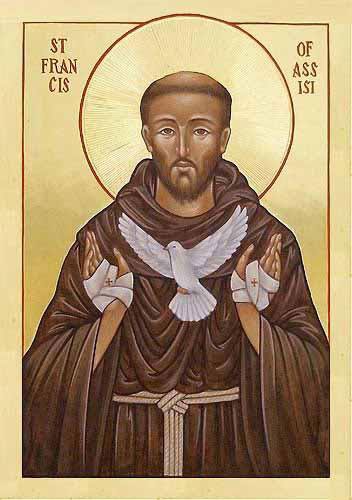 The Franciscan Studies courses are highly recommended for faculty and staff at any of the AFCU partners who wish to feel more at home in the Franciscan lived expression of Gospel spirituality, and the Franciscan intellectual tradition. 
Because of the experience of the instructors, it is also applicable for those who are leading Formation Programs for Franciscan Religious Institutes, especially for candidates new to the Franciscan tradition.  This course would also be useful for formation of those in the Franciscan Secular Order or in preparation for a life commitment of associates to religious institutes.  
Course Information and Registration
Although the courses are somewhat related and follow a sequence, they may be taken separately as well. Thus, if it suits your schedule better, you may enter any one of the courses as scheduled. A detailed syllabus is provided at the beginning of each course. *Course availability subject to change.
The courses outlined constitute the whole of the online certificate program in Franciscan studies.  Each course runs for four weeks and each week constitutes a module that includes: an overview, assigned readings from various hyperlinks to related articles, and/or activities from document sharing, online discussions, and a reflective writing assignment.
Due dates and evaluation for each element of the module will be clearly spelled out. Due dates for assignments are staggered throughout the week to give students time to read, reflect, interact and complete each assignment.
Mary Ann Dosen, OSF
M.A. Franciscan Spirituality, Catholic Theological Union
Understanding Franciscan Origins & Values II
Jean-François Godet –Calogeras
PhD. Franciscan Institute, St. Bonaventure University
Franciscan Spirituality and Evangelical Life
Mary Elizabeth Imler, OSF
M.A. Franciscan Studies, St. Bonaventure University
Franciscan Tradition in Art and Literature
Gayle Rusbasan, OSF
M.A. Theology, University of Saint Francis (IN)
Understanding Franciscan Origins & Values I
$1,000 for the full certificate program or $250.00 per course
Group rates negotiable
Amy Mihelich, REAL Administrative Manager
amihelich@stfrancis.edu | 815-740-2626