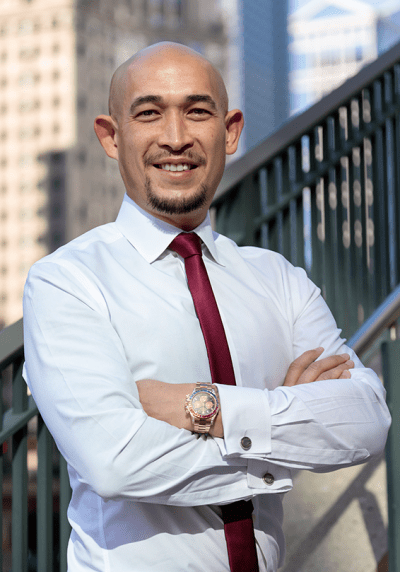 Joliet, Ill. – The University of St. Francis (USF) College of Business & Health Administration is pleased to announce that Dr. Karl Muth has joined the USF Small Business Accelerator (SBA) program as the Executive in Residence. Announced earlier this year, the USF Small Business Accelerator will provide equity-free accelerator funds and mentorship to businesses and entrepreneurs in underserved categories. In this role, Muth will lead the SBA advisory committee and will serve as senior mentor and advisor for new accelerator ventures.
"We are excited to welcome Dr. Muth to our USF Small Business Accelerator team," said Shannon Brown, Ph.D., dean of the College of Business and Health Administration. "Dr. Muth brings exceptional credentials in private equity, firm valuation, and senior-level leadership to the program."
Muth previously served as an Executive in Residence for the University of Chicago and has served in senior-level positions for a variety of entities including as CEO of a venture-backed financial tech startup, senior mentor at Microsoft Ventures (now called M12), and board member for a major Fortune 250 insurance company. He currently sits on the board of Venture for America, which helps identify passionate young people in underserved groups and underserved cities and connects them with the training, resources, and networks needed to start and scale their business ideas.
The USF Small Business Accelerator program is funded in part through a Grant with the U.S. Small Business Administration. For more information on the USF Small Business Accelerator or to apply for funding (a final round of applications will be accepted through September 20, 2023), please email USFAccelerator@stfrancis.edu or visit stfrancis.edu/accelerator. Interested parties may also contact Bonnie Covelli, Ed.D., at bcovelli@stfrancis.edu or 815-740-5071 with questions.
About Dr. Karl Muth
Dr. Karl Muth studied law at the undergraduate level in the Netherlands (U. Netherlands Ant.) before earning JD and MBA degrees in the United States (the latter with a concentration in Economics from the University of Chicago), and then earned MPhil and Ph.D. degrees from the London School of Economics examining risk mitigation strategies employed among commodities producers. After earning his Ph.D., he was part of the Emerging Leaders program at Harvard University.
Muth has also taught numerous courses in business related policy including: New Venture Strategy, Innovation Management, and Entrepreneurship and Technology at various institutions in the Chicago area. He has also taught Philanthropy and Interdisciplinary Philosophy. He is a sought-after speaker providing testimonies, speeches, and interviews for news outlets, government forums, conferences, and media. His contributions have included media such as: The Financial Times, MIT Technology Review, the Journal of Private Equity, Global Policy Journal, Forbes, IBM Podcast, NPR, HBO, and the Oprah Winfrey Show.
: :
The University of St. Francis, in Joliet, Ill., serves close to 4,000 students nationwide and offers undergraduate, graduate, doctoral and certificate programs in the arts and sciences, business, education, nursing and social work. There are over 53,000 USF alumni across the globe. For information, call 800-735-7500 or visit stfrancis.edu.
University of St. Francis: Bigger thinking. Brighter purpose.
# # #