Joliet, Ill. – With the start of the fall 2023 semester underway, the University of St. Francis (USF) welcomes three new leaders for its performing arts areas of choral, band and orchestral activities.
"The College of Arts and Sciences' mission includes educating the whole person and integrating the liberal arts with cutting-edge career skills. I'm really excited we have three new music ensemble directors whose experience and expertise supports our college mission and contributes to the cultivation of Joliet's artistic community with what promises to be a showcase of tremendous musical talents," said Elizabeth McDermott, Ph.D., dean of the USF College of Arts and Sciences.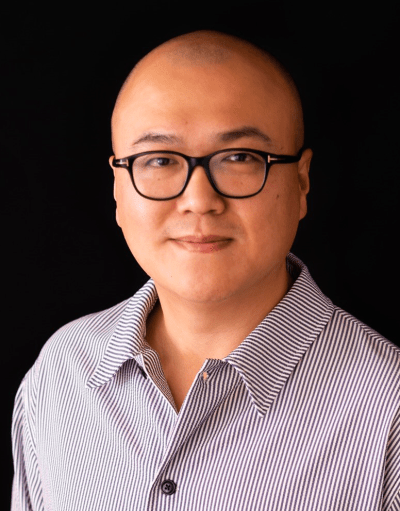 Youngham Lee is the new director of choral activities at USF. Lee, who is also the Artistic Director of the Chicago Christian Chorale in Chicago and the Music Director of Northfield Presbyterian Church in Wheeling, will direct the Claritas Master Chorale, which is a university-community choir that rehearses in the USF choir room and performs at university-sponsored events, including the annual Christmas at the Motherhouse concert.
"I am very happy and excited to be directing the Claritas Master Chorale. Since I started my musical journey with majoring in music composition, I have had experience directing various choirs, including children's choirs, church choirs, community choirs, as well as university-level choirs. In particular, during my master's program, I conducted treble choir, male choir, and the school's flagship choir. Also, I have been an artistic director of a community choir for a long time, which is why I believe my diverse choir experiences make me well-suited to lead the university-community choir, the Claritas Master Chorale, and why I find it even more exciting. The most common phrase I use during rehearsals is "listen to each other, listen to your neighbor." I believe that in order to listen to each other's voices, we need to lower our own voices and be humble. It is in that way that a choir can produce one voice. My goal is to lead a choir that creates one voice, and furthermore, I hope to create one harmony with everyone who encounters the music of the Claritas Master Chorale," Lee said.
USF invites community members to audition for our Claritas Master Chorale. Contact the College of Arts and Sciences at 815-740-3819 or emcdermott@stfrancis.edu for more information or to arrange an audition.
John Donovan is the new director of the USF pep band and is looking forward to bringing musical energy to USF athletic contests and special events.
"I am thrilled and humbled to join the USF family, and I'm excited to embark on this musical journey as part of that family. With a background of working with a wide variety of bands and drum corps for the last twenty-five years, I'm thrilled to bring fresh energy to the USF Pep Band and look forward to focusing on growth of both size and quality for the program, as well as exploring additional performance opportunities for the ensemble," Donovan said.
The USF pep band will perform at USF home football games this fall, including the homecoming tailgate party and game on Saturday, September 30, at Joliet Memorial Stadium.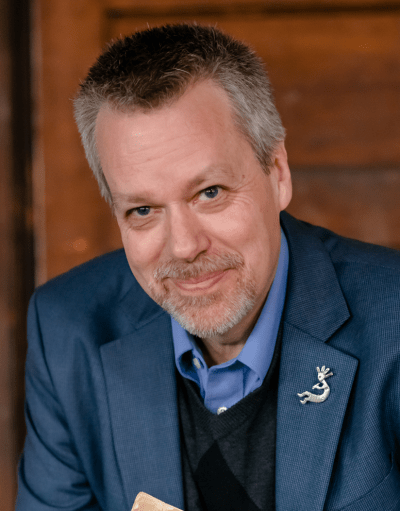 photo credit: Amanda Kishel of Kishel Photography
Sean Paul Mills is the new director of orchestral activities at USF, and will also serve as the artistic director and conductor of the Joliet Symphony Orchestra.
"I am thankful for the opportunity to serve in the dual roles as Director of Orchestral Activities at USF and as Artistic Director & Conductor of the Joliet Symphony Orchestra (JSO). Working with a campus-community ensemble such as the JSO takes me back to my roots as a 12-year-old cellist who joined a similar orchestra in northern California. That orchestra was the first of many in which I was privileged to either participate as a cellist or serve as artistic director and conductor. Throughout my career, I have found ensembles such as the JSO to be vibrant, engaging, and vigorous, and I am both humbled and honored to be a part of the continued growth and development of the JSO in the coming seasons," he said.
The JSO is open to community members. Information regarding auditions, rehearsals, etc. can be found at jolietsymphonyorchestra.org. The JSO will be performing concerts on Saturday, October 7, at 7 p.m.; Sunday, October 8, at 4 p.m.; Saturday, December 9, at 7 p.m.; and Sunday, December 10, at 4 p.m. The concerts will take place in Sexton Auditorium (located in the Moser Performing Arts Center on USF's main campus in Joliet). Ticket information is available at stfrancis.edu/music-at-moser and at jolietsymphonyorchestra.org.
: :
The University of St. Francis, in Joliet, Ill., serves close to 4,000 students nationwide and offers undergraduate, graduate, doctoral and certificate programs in the arts and sciences, business, education, nursing and social work. There are over 53,000 USF alumni across the globe. For information, call 800-735-7500 or visit stfrancis.edu.
University of St. Francis: Bigger thinking. Brighter purpose.
# # #