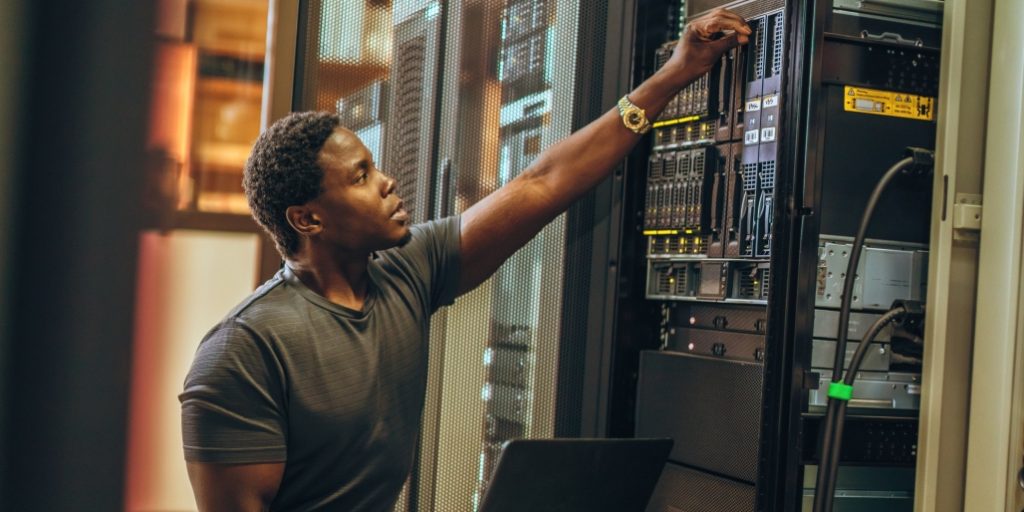 The University of St. Francis Graduate Professional Certificate Programs
$399 credit hour
Up-to-date, professionally focused
Online, convenient, supported learning
Graduate certificates are designed to enhance your current credentials. They can also be applied toward a graduate degree at a later date.
Cyber Security Certificate
Someone is trying to get into the network you are on right now. A program, running on its own, has just tried to access your cell phone. Data breaches, malware infections, and software vulnerabilities are an ongoing part of today's technology world. It is vital to the function of every online commercial, governmental, and social activity to understand how these attacks take place. With the USF Cyber Security Graduate Professional Certificate, you will learn the systems, contexts, mentality, and techniques of hackers that implement these types of attacks.
Earning a Graduate Professional Certificate in Cyber Security will provide you with the skills needed to lead security-centric teams in network administration, system analysis, communication system support. You will also be equipped to enter into related graduate level programs in Computer Science.
Designed for IT staff, business managers, and others with some background in information technology, but without the skills needed for today's environment, the coursework in this program will provide the necessary skills and knowledge necessary information system security.
The University of St. Francis' online Graduate Professional Certificate in Cybersecurity will provide you with the advanced analytical security skills you need to succeed in challenging risk management and security positions.
As a private, nonprofit university, USF is designed to help you succeed. The benefits of earning your graduate certificate at USF include:
Affordability. The certificate has one of the most affordable tuition rates in the Midwest.
Expert instruction. Learn from instructors with relevant, real-world experience
Convenience. Online classes are open 24 hours a day, designed to be convenient for you
Getting Started
An undergraduate degree in computer science, computer technology, or related field; a degree in criminal justice, business, management, accounting, the sciences or mathematics.
One semester of Java Programming Experience
One semester of Statistics, Discrete or Finite Math, or higher math.
Applicants who do not meet all entrance requirements may take the prerequisites at USF.
Start with our free application online, provide an official transcript of your bachelor's degree, and then register for courses during our fall, spring, or summer registration periods.
Earning the Certificate

To meet the requirements for the certificate, you must:
Complete four certificate courses for graduate credit.
Earn at least a B grade in each course.
Complete the courses within three years.
Certificate Courses
Required courses (12 semester hours)
Comp 520 Security and Information Systems
You will learn the fundamentals of security and risk management, asset security, security engineering, communications and network security, identity & access management and security assessment.
Comp 550 Network Security and Encryption
You'll learn how attackers can infiltrate systems to obtain secured data, including stealing an identity, using an IP address to gather information through port scanning, sniffing and attacking password files.  Covers worms, viruses and the tools used to attack systems as well as countermeasures to protect information, firewalls, authentication, encryption, biometric devices and hardening of system installations.
Comp 575 Computer Forensics
You will learn to conduct a computer forensics investigation.  This course explores issues of digital evidence preservation and evaluation including the steps involved in data acquisition, using forensic tools, recovering of deleted files, network and email investigations, and cell phone and mobile device forensics.
Comp 580 Ethical Hacking and Vulnerability Analysis
Develops the skills necessary to assist organizations in securing their online presence.   Hands-on ethical (white hat) hacking, penetration testing, intrusion detection, and the application of open source and freeware technologies are covered.  You will be able to assess the results of testing to determine how to lock down a network.
Want more info on our professional certificates?