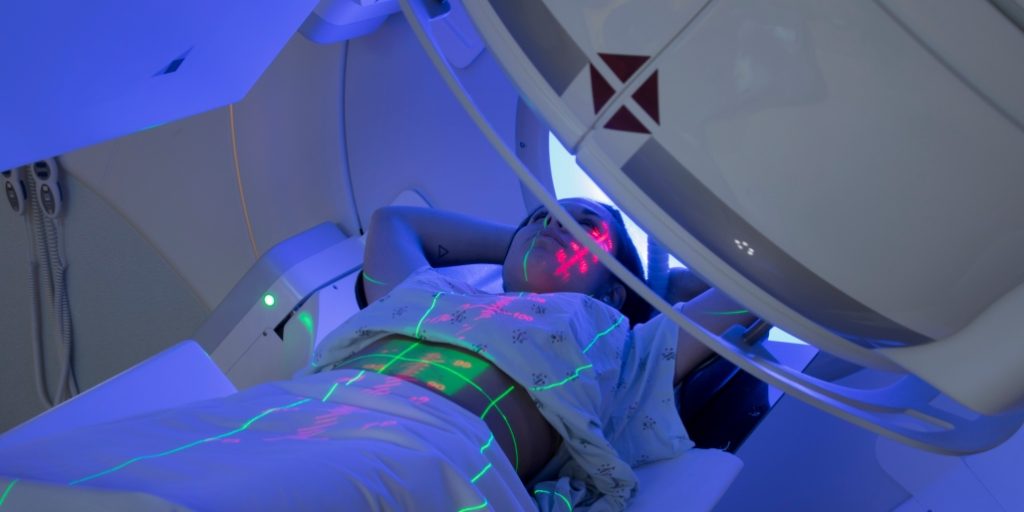 Radiation therapy is an allied health profession which employs radiation in the treatment of disease, especially cancer. The Bachelor of Science in Radiation Therapy is a four-year, "2+2" program. Students first complete two years of liberal and pre-professional science education courses at the University of St. Francis, followed by two years of professional coursework and clinical education at an affiliated hospital or cancer center.
The curriculum is designed to provide for balanced didactic and clinical components in order to produce students with a well-rounded education in radiation therapy. Successful completion of the professional education component of the program, makes the graduate eligible to take the national certification examination of the American Registry of Radiologic Technologists (AART).
The job outlook for radiation therapists continues to be promising. According to the U.S. Department of Labor Statistics, employment in the field is projected to rise 14 percent by 2024. As the population of our country ages, the need for radiation therapists will likely increase. The median annual wage for a radiation therapist was $80,220 in May 2015.
The University of St. Francis is accredited by both the Higher Learning Commission (hlcommission.org) and the Illinois State Board of Education (ibhe.org). The Radiation Therapy program is accredited by the Joint Review Committee on Education in Radiologic Technology (JRCERT).
"USF has given me an unforgettable experience. Faculty members have allowed me to grow both intellectually and as a person. Each professor has supported me and my goals, and was more than willing to help me achieve anything I set my mind to. I was pushed and motivated to learn, grow, and become a better person. This incredible support system has surrounded me with an incredible group of colleagues, mentors, and friends." 
–Autumn Lee
What Can You Do With This Degree?
Radiation therapists work with radiation oncologists and physicians in planning and delivering the course of treatment for each patient. Radiation therapists are responsible for implementing the daily administration of prescribed doses of radiation for treatment, as well as performing calculations for the correct patient dosages. Because radiation therapy procedures are planned in advance, most radiation therapists work a day-shift schedule, and there is rarely the need to work night shifts, on weekends or on holidays. Employment opportunities for radiation therapists are in hospitals, private practice offices, outpatient centers, and comprehensive cancer centers.
Grow Through Real-World Experience
The mission of the Radiation Therapy program at the University of St. Francis is to provide academic, clinical and professional education of exceptional value to students, and to graduate radiation therapy majors with desired, required, entry-level employment skills. As part of the curriculum, students will complete four radiotherapy clinical experiences over the course of four semesters. During this period, students will gain hands-on experience in the field at an affiliated clinical site, working with patients and professionals. Additionally, dedicated faculty with years of professional experience guide students throughout the program, helping students become top qualified radiation therapists.