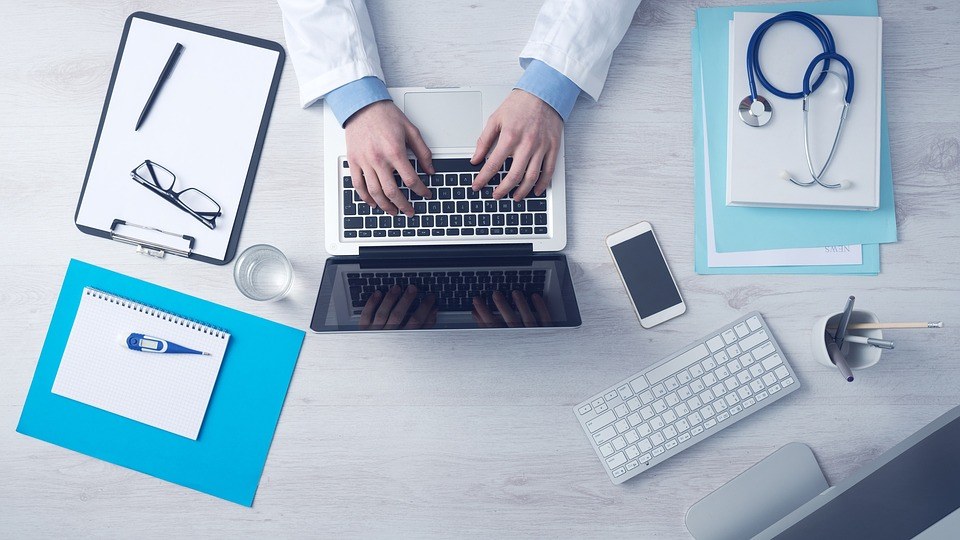 USF and Nurses of the Future
In a meaningful way, the health our country is truly in the hands of nurses. Nurses who have earned doctorate degrees are expected to be in high demand for the next two decades.
The University of St. Francis Leach College of Nursing is taking a leadership role in advancing evidence-based graduate nursing education, advanced nursing practice, and health care delivery. When started in 2009, USF's DNP program was an early leader in the field. With an aging population and health care issues in the headlines, there's a growing need for highly-trained nurses.
Professional, Flexible, Online
The DNP degree will prepare graduates to provide the most advanced level of health care for populations based on evidence-based scientific, medical and nursing research and practice guidelines.
As a graduate of USF's DNP program, you will be a doctorally-prepared advanced practice or advanced role nurse of the highest caliber, fully prepared to practice in health care settings that serve our most vulnerable citizens, including the poor, elderly, working families, the marginalized and the uninsured. An additional education concentration is available to prepare you to educate tomorrow's nurses.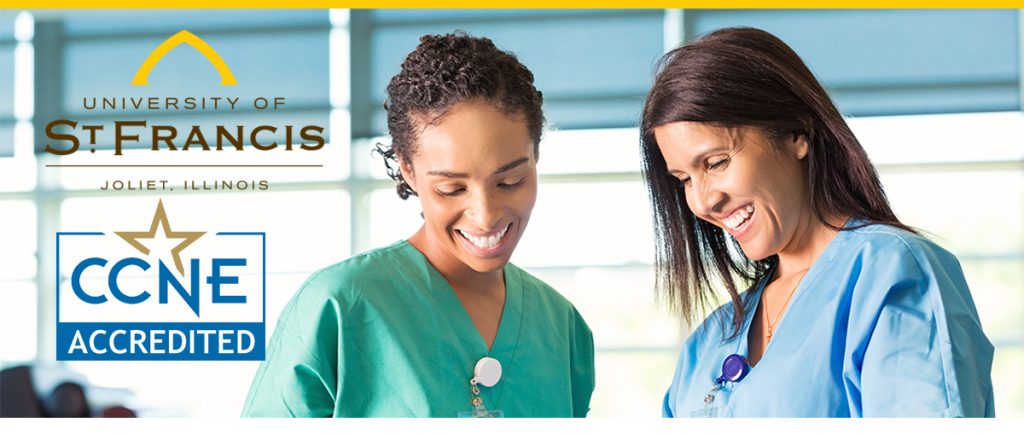 The DNP program is a natural outgrowth of the university's highly acclaimed graduate nursing programs that have sustained pass rates well above the national average on certification exams over the past five years.
USF's DNP, MSN and BSN programs are accredited by the Commission on Collegiate Nursing Education. The college's diversity and social justice issues in a global society course is recognized by the trans-cultural nursing society as a program of study leading to certification in trans-cultural nursing.
DNP Program Learning Outcomes
Learning outcomes of the program are to prepare advanced practice or advanced role nurses who:
Synthesize theoretical, scientific and contemporary clinical knowledge for the assessment and management of both health and illness states
Demonstrate personal, collegial and collaborative approaches which enhance effectiveness of patient care
Interpret and individualize therapies through activities of advocacy, modeling and tutoring
Advance the profession and enhance direct care and management
Oversee and direct the delivery of healthcare services within an integrated system of health care
Monitor own individual practice and engage in interdisciplinary peer and systems review
Provide competent patient-centered healthcare with respect to cultural and spiritual beliefs of patients from diverse cultures
Advance competencies for increasingly complex practice, faculty and leadership roles
The DNP program is delivered online. Due to State Board of Nursing requirements and a shortage of clinical placement sites, students who wish to enroll in the MSN Education, FNP, or DNP programs must reside in Illinois, Indiana, Iowa, New Mexico or Wisconsin. To find out if this program is available in your area, click here to access our "Your Right to Know" page, then click "Program Availability by State" under Academics.
Applications for admission are accepted either through Nursing's Centralized Application System (CAS) or directly on the USF website. If you have questions or need further clarification, please contact the office of admissions at 800-735-7500.
Once you're here, be ready to learn the newest and latest treatment protocols. DNP nursing faculty members bring cutting edge technology and practice to your learning experience.
The DNP student will provide and direct health care to populations, promote the public's health, manage vulnerable populations who experience health disparities, manage and direct provider services, and influence health care policy. The elderly, patients with chronic physical and mental illnesses, families at-risk, and women and children in violence shelters are proposed emphases of study, but students may specialize in vulnerable populations they plan to work with upon graduation.
You'll drill deeply into your particular areas of interest by conducting your own evidence-based practice improvement initiative, using principles of appreciative inquiry, which applies Franciscan ideals of respect and non-intrusion.
Would you like more details?
Just take a moment to fill out the form below and we will send you more information about the USF Doctor of Nursing Practice Degree.