USF's Finance degree prepares students for professional roles as financial managers. USF will prepare you with the knowledge, skills and tools you'll need to be an effective manager of financial resources. You can choose one of four concentrations that combine a traditional and certification-ready curriculum, experiential learning and practitioner-based instruction.
Finance students learn to weigh benefits and costs by applying fundamental and advanced financial concepts in the decision making process. You will design financial spreadsheet models to solve real-world financial management problems, and will help advance the study of finance and its impact, both locally and globally, to make the world a better place.
An added benefit, seniors who feel inspired to keep studying to obtain an MBA or M.S. degree may take graduate-level courses during their last two semesters for dual undergraduate and graduate credit. That means students can take nine graduate-level credit hours during senior year, and can complete their MBA or M.S. one year after graduating if they attend full time.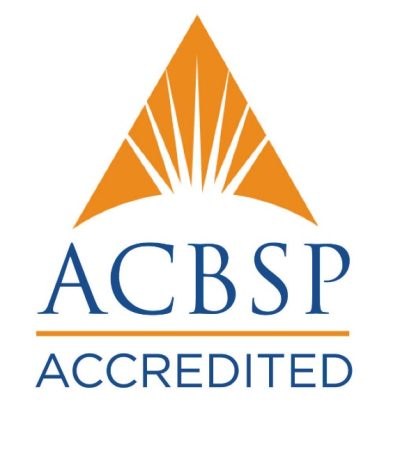 The University of St. Francis is accredited by the Higher Learning Commission (hlcommission.org), a regional accreditation agency recognized by the U.S. Department of Education.
The Finance program is also accredited by the Accreditation Council for Business Schools and Programs (acbsp.org).
"USF's finance curriculum has impacted me both educationally and professionally. My professors bring a wealth of real-world working experience to the classroom every day. They consistently provide students with real-world finance problems to work out and case studies and learn from. I believe the Finance degree at the University of St. Francis is a difference-maker. It has set me up for a promising future career in the finance field."
-Thomas Jeffries
What Can You Do With This Degree?
The possibilities are endless! Some job titles that might be obtained by a Finance major include: Commercial Credit Analyst, Financial Corporate Analyst, Corporate Treasury Analyst, Account Receivables Analyst, Commercial Lending Officer, Budget Analyst, Investor Relations, Portfolio Manager, Commercial Banking Credit Manager, Personal Financial Planner, Insurance Agent, Real Estate Broker, Investment Banker, Commodities Broker, Foreign  Exchange Risk/Operations Manager and Financial Controller.
Faculty members and administrators in USF's College of Business & Health Administration are extremely involved in the regional business community. That means they've got connections, and they're constantly being exposed to companies offering impressive internship opportunities. So many, in fact, that there are typically more opportunities than students to fill them! 
Most internships are paid experiences (though some are unpaid) and involve 10-25 hours of work per week for academic credit. 
USF Finance majors have interned at companies like Harris Bank, the Merchandise Mart, CNA Insurance, First Midwest Bank, W.W. Grainger, Merrill Lynch and more.