The Master of Science Degree in Health Administration (M.S.) program at the University of St. Francis is designed for students who have knowledge and experience in specific areas of health care and are seeking a broader understanding of the field.
While the program is offered in a convenient format, the content is rigorous. The curriculum includes both the theories of management and its practical application in the health care field. Sound administrative skills—systematic, critical and open-minded investigation of literature and data for the solution of challenging problems—are essential for professionals preparing for increasingly significant roles in today's society.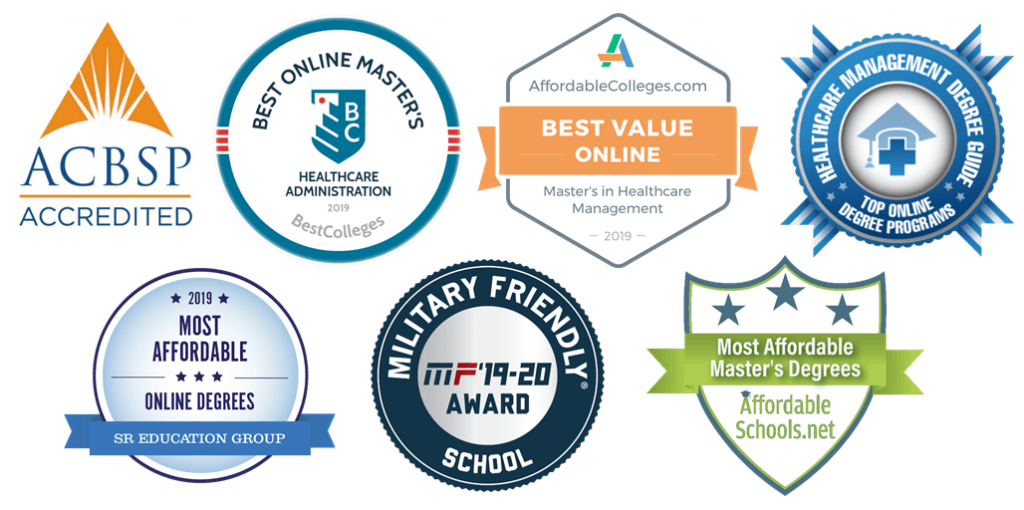 Accredited and award-winning, the Health Administration Program not only addresses professional technical competence but professional ethics of service.
For Working Professionals
USF strives to provide a quality educational program that fits into the busy lives of adult learners. Students can complete their HA program at their own pace while continuing to work.
Classes are offered online with some courses meeting one evening a week.
Courses run three semesters each year (fall, spring, summer) and a student may enter the program during any semester. This 12-course program (36 credit hours) can be completed in only 15 months. 
The entire HA program is offered online. Online courses are a viable alternative for professionals with busy personal, work and/or travel schedules. The online course content, requirements and assignments, as well as the semester calendar, are the same as on-campus courses. Students regularly interact with faculty, who are specially trained to offer a challenging, exciting, and meaningful online course experience. In addition to the online format, there are some elective courses offered one evening a week.
Students can complete an HA degree at any time, any place through their laptop, home or office computers and an Internet service provider. From admission through graduation, USF also works with students to ensure that all parts of the educational process progress smoothly.
Faculty in the HA program have both academic credentials and real-world experience. The full-time faculty are active in consulting, research and professional associations. The adjunct faculty are professionals in the content of the courses they teach. They bring their experiences to the classroom to provide students with immediate, practical application.
Apply today! There is no fee to apply. To be considered for admission, a student must have at least two years of significant experience in the health care field and a bachelor's degree from a regionally accredited college or university and a minimum 2.75 GPA. Computer competency in word processing and spreadsheets is required.