As an International Business major, you'll develop strategic and critical thinking skills through a degree that combines courses in business, foreign language, and area studies. Courses are designed to enhance a student's marketability to a variety of global organizations. Students are encouraged to study abroad to maximize their learning.
As you study, you'll learn about currency exchange, global capital investment strategies, global strategy development, financial planning and cultural/gender issues in business. You'll create an integrated global marketing communication plan, including strategies and measures of effectiveness across all mediums. Finally, you'll collect, process and analyze data to better understand database management and marketing.
International business students at USF also have access to more than two dozen international educational opportunities. 
As an added benefit, seniors who feel inspired to keep studying to obtain an MBA or M.S. degree may take graduate-level courses during their last two semesters for dual undergraduate and graduate credit. That means students can take nine graduate-level credit hours during senior year, and can complete their MBA or M.S. one year after graduating if they attend full time. See course catalog for additional details about the "3 to Degree" program.
Notably, USF also has partnerships with MBA programs in the Czech Republic, Vietnam, and Egypt.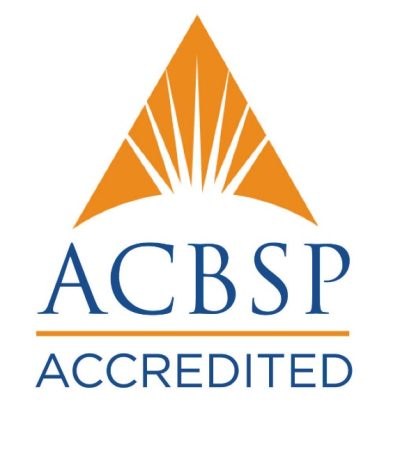 The University of St. Francis is accredited by the Higher Learning Commission (hlcommission.org), a regional accreditation agency recognized by the U.S. Department of Education.
USF's International Business program is also accredited by the Accreditation Council for Business Schools and Programs (acbsp.org).
"USF has given me an unforgettable experience. Faculty members have allowed me to grow both intellectually and as a person. Each professor has supported me and my goals, and was more than willing to help me achieve anything I set my mind to. I was pushed and motivated to learn, grow, and become a better person. This incredible support system has surrounded me with an incredible group of colleagues, mentors, and friends."
–Autumn Lee
What Can You Do With This Degree?
The possibilities are endless! Some job titles that might be obtained by an International Business major include:
Import/ Export Specialist
International Marketing Manager
Foreign Currency Investment Advisor
Foreign Sales Representatives
International Management Consultant
International Trade and Customs Manager
Grow Through Real-World Experience
Faculty members and administrators in USF's College of Business & Health Administration are extremely involved in the regional business community. That means they've got connections, and they're constantly being exposed to companies offering impressive internship opportunities. So many, in fact, that there are typically more opportunities than students to fill them!
This is a key advantage to becoming a business major at USF. While not a requirement for graduation, internships are strongly encouraged because they offer junior and senior students invaluable real-world learning experiences. Most internships are paid experiences (though some are unpaid) and involve 10-25 hours of work per week for academic credit.