The function of marketing is to create interest, value, and satisfaction for customers of for-profit and not-for-profit firms. It is the mechanism that matches buyers and sellers through product development, pricing, logistics and integrated marketing communications.
Marketing professionals are dynamic people with creative strengths who interact with customers to interpret their needs.
As a Marketing major, you'll be inspired by research and development, translating products and services into terms of benefits and features that consumers will really understand. Marketing is a crucial strategic business function. USF's Marketing degree will help you develop the tools, skills, and confidence you need to enjoy a successful and rewarding career in the field.
An added benefit, seniors who feel inspired to keep studying to obtain an MBA or M.S. degree may take graduate-level courses during their last two semesters for dual undergraduate and graduate credit. That means students can take nine graduate-level credit hours during senior year, and can complete their MBA or M.S. one year after graduating if they attend full time. See course catalog for additional details about the "3 to Degree" program.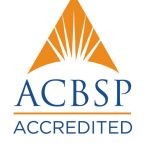 The University of St. Francis is accredited by the Higher Learning Commission (hlcommission.org), a regional accreditation agency recognized by the U.S. Department of Education.
USF's Marketing program is also accredited by the Accreditation Council for Business Schools and Programs (acbsp.org). 
What Can You Do With This Degree? 
Advertising, marketing, promotions, public relations and sales manager jobs are highly coveted. College graduates with related experience, a high level of creativity and strong communication skills will have the best job opportunities. Those who have new media and interactive marketing skills will be particularly sought out.
Graduates can work with a variety of not-for-profit and for-profit organizations, completing a variety of potential projects including completing case studies or developing marketing plans (marketing management), analyzing extensive data sets (business research) and creating and preparing print ads (advertising).
Grow Through Real-World Experience
Faculty members and administrators in USF's College of Business & Health Administration are extremely involved in the regional business community.
That means they've got connections, and they're constantly being exposed to companies offering impressive internship opportunities. So many, in fact, that there are typically more opportunities than students to fill them! USF students have had internships at Enterprise Rental Car, Caterpillar Inc., Joliet Herald News, Silver Cross Hospital, and the Boys and Girls Club, to name a few. Most internships are paid experiences (though some are unpaid) and involve 10-25 hours of work per week for academic credit.