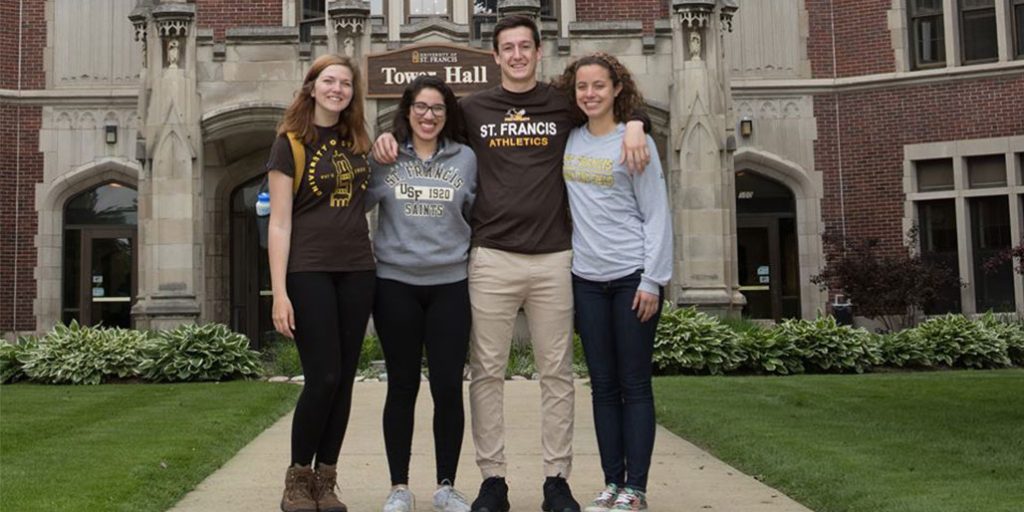 To better evaluate your academic profile, transcripts, test scores and your overall academic performance, we may ask that you submit some or all of the following to our Admission Committee.
Admission Essay (for incoming Freshmen in any major or Transfer students (not Nursing Transfers)
Nursing Admission Essay (for Transfer Nursing students)
Seventh Semester Transcripts (first semester of senior year)*
*We know that seventh semester transcripts are not usually available until the end of December or early January, so we are more than happy to hold your file open until we receive your transcripts. Start working on everything else now!
The purpose of this is to give you an opportunity to share additional information about yourself, your academic experiences and any other specific information that you feel might give insights into your academic performance in high school.
You can submit everything to your admissions counselor, or you can email it directly to supportingdocs@stfrancis.edu. If you would like to check to see if any of these items have already been turned in, you can check your MyUSF portal account here.
Once we receive everything above, the Admission Committee will review your file as early as January. As soon as the Admission Committee finishes reviewing your file, they will inform your admission counselor so you can be notified. If you have any questions whatsoever about your file being reviewed, please contact your admission counselor.