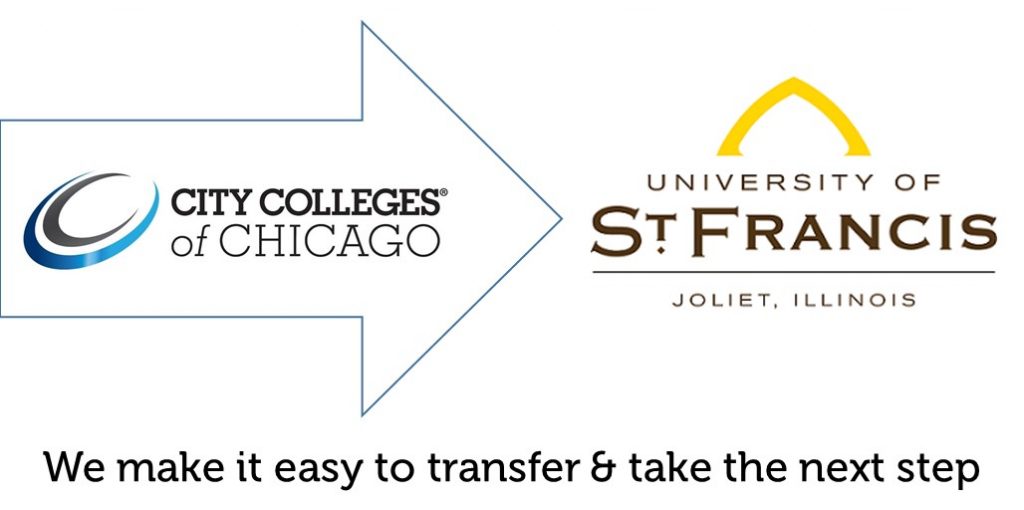 We make it easy to get to that next level in your education. Transferring courses is easy at USF.
The City Colleges of Chicago offers dozens of high quality Associates Degree programs that transfer in whole or by individual classes to USF degree programs.
City College students have successfully transferred to St. Francis in many different programs, some even going on to graduate school at USF! Traditional undergraduate students should click here to use our interactive transfer and program guides.
We use Transferology to provide a comprehensive guide for you to see which courses transfer between schools – and most do!
Would you like more information?