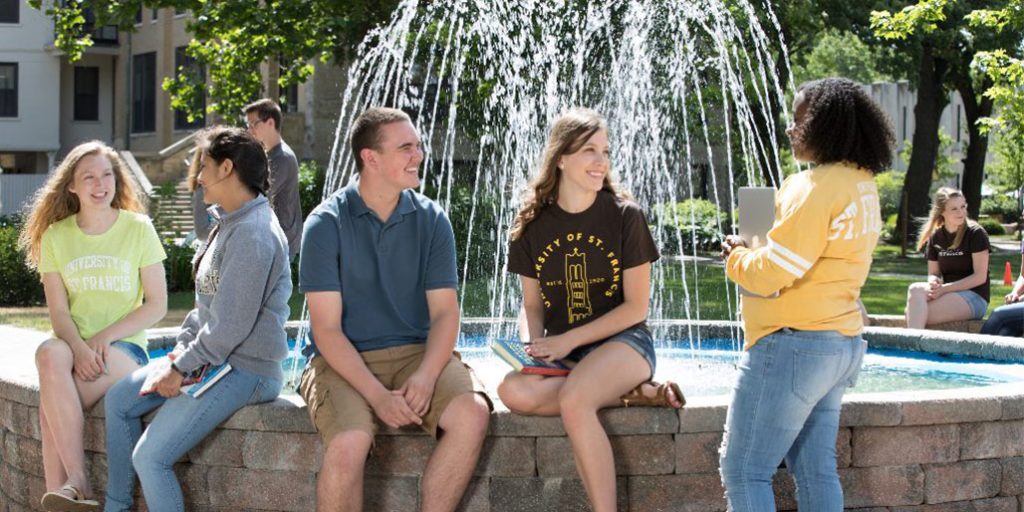 The residential living options at the University of St. Francis are varied and unique. There are three residence living areas with several different types of rooms. The residential experience is something students from Joliet, across the United States and across the globe are thrilled to be a part of.
Current resident Michaela Brandonisio shared, "I like the sense of community that I have as someone who lives on campus interacting with other students! I think living on campus has allowed me to get to know people better and use facilities such as the library later in the day".
Ceddi Carver, director of Residence Education, extends a personal welcome. "We are so excited that you are considering living on campus and looking into our housing options. As a department we are committed to providing a safe, educational and inclusive environment. An environment that offers opportunities for building relationships and connections. Living on campus helps our students feel more connected and a part of a larger community. As you make your decision about living on campus, please let us know if you have any questions that we can answer!"
Benefits of Living on Campus
In our three residential living options there are full-time professional staff members on call to offer support when students need it. Every student also has a specific resident assistant and peer minister who lives near them to be a friend and role model.
USF residence life options have consistently been rated much higher than most on-campus options at universities across the country. Our past and present students tell us:
It's convenient– you'll be close to friends, classes, practice, clubs and more.
It's easy to get involved and meet people. (Check out upcoming SAB events.)
You'll learn valuable lessons.
You'll feel safe. (Learn more about campus security.)
It's easy to get food whenever you want it. (Check out our dining services.)
There's tutoring in the halls (ARC)
You get to be responsible for yourself.