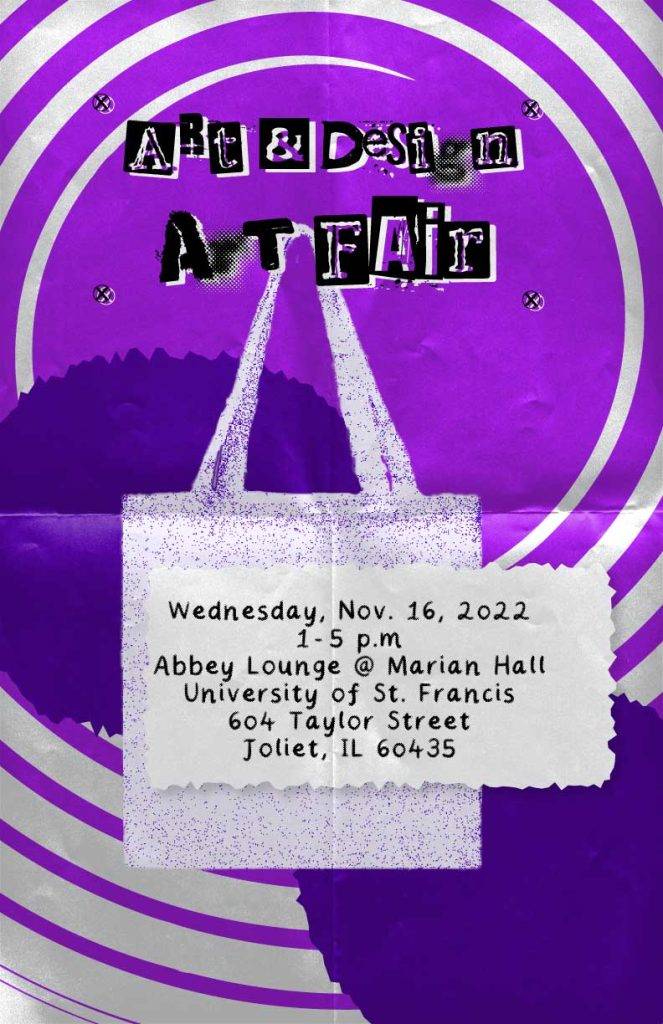 Joliet, Ill. – The University of St. Francis (USF) Art and Design Department will host an Art Fair and Sale on Wednesday, November 16, 2022, from 1 p.m. to 5 p.m. in the Marian Hall Abbey Lounge (604 Taylor Street, Joliet, IL 60435). The free event, which is open to the community, is centered around student-produced handmade artworks, crafts, clothing and other items produced that will be for sale. This year, students have created drawings, paintings, photography, screen prints, totes, t-shirts, pins, and other arts related items. Eighteen students from a variety of departments will participate. The items are modestly priced, so come out and support students in this preholiday season.
For more information, please contact professor Michael "Chester" Alamo-Costello, MFA, at mcostello@stfrancis.edu. For more information on the USF Art and Design Department, visit stfrancis.edu/art-design.
: :
The University of St. Francis, in Joliet, Ill., serves close to 4,000 students nationwide and offers undergraduate, graduate, doctoral and certificate programs in the arts and sciences, business, education, nursing and social work. There are over 53,000 USF alumni across the globe. For information, call 800-735-7500 or visit stfrancis.edu.
University of St. Francis: Bigger thinking. Brighter purpose.
# # #