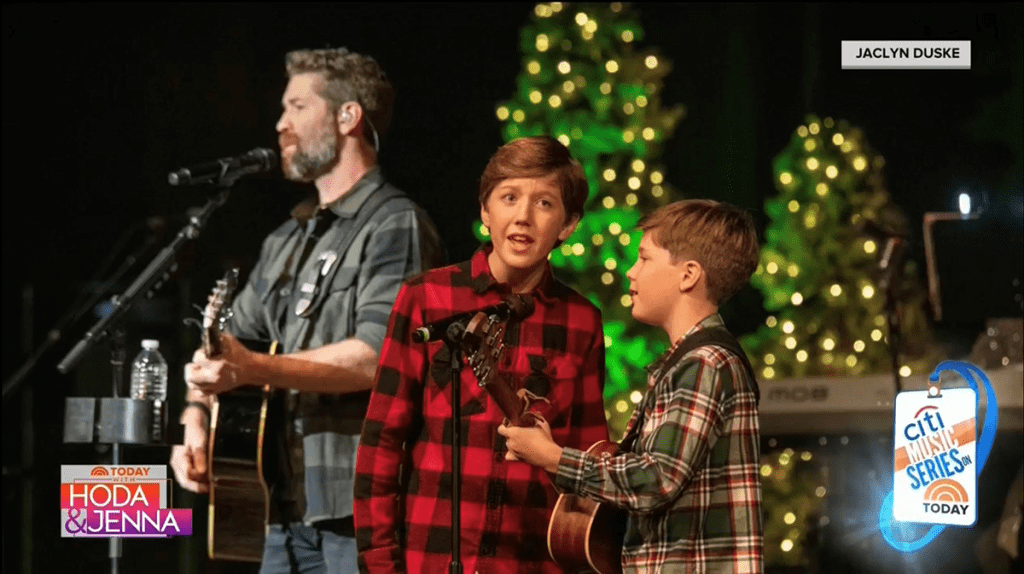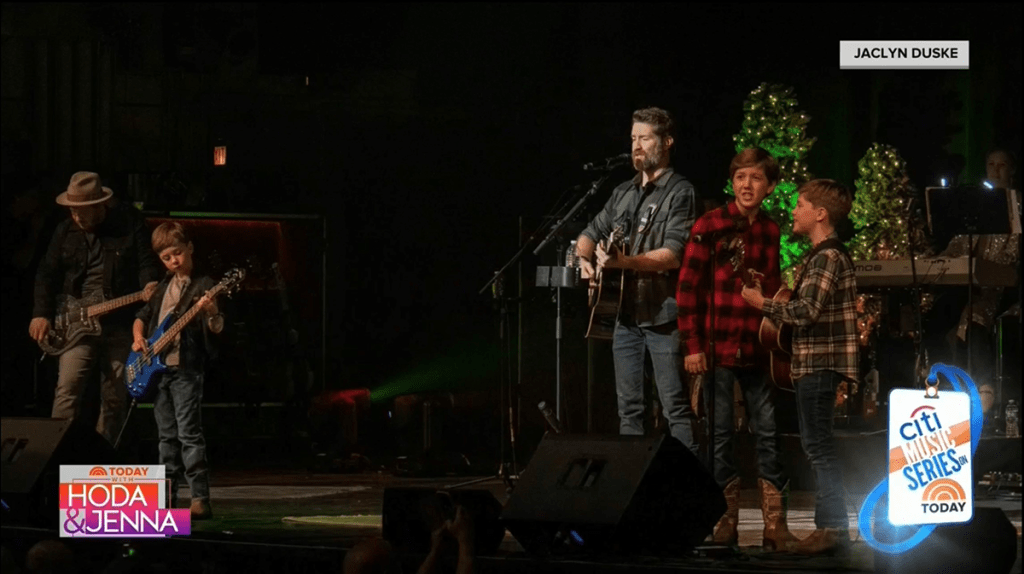 Joliet, Ill. – Being able to gain real world experience by photographing one of your favorite musicians in concert is rewarding. Learning that those photographs were used during that musician's appearance on NBC's Today Show with Hoda & Jenna is unforgettable.
For University of St. Francis sophomore Jaclyn Duske, the itch to explore photography began back when she was in 7th grade.
"My grandfather was a photographer and actually gave me my first camera – a little Nikon CoolPix – in 7th grade. I enjoyed art and drawing, but I started taking classes in high school. I stuck with it and it looks like it is now paying off," Duske said.
It is certainly paying off. Duske, who is double-majoring in photography and graphic design, is already gaining valuable and memorable experiences as a student in USF's Art & Design Department. With the help of professor Michael "Chester" Alamo-Costello, MFA, Duske arranged for an opportunity to photograph country music star Dwight Yoakam in concert last August at the Rialto Square Theatre in Joliet, Ill.
"I did one concert at the Rialto at the end of August, right before the first day of classes. Professor Alamo-Costello has arranged student shoots at Joliet and Chicago music venues since the start of The COMP Magazine (the USF Art & Design Department's nonprofit art, design and culture magazine) in 2013. He reached out to Valerie Devine, executive director of the Rialto. He indicated he had a student interested in concert photography. He asked if I would be able to come in and photograph the upcoming Dwight Yoakam, and she said 'yes'. I got a press pass and had to sign a media release. Per the terms of that release, I was only able to take photographs during three songs and could use only three pictures to accompany a story I wrote for The COMP," Duske said.
From that single experience, Duske was immediately hooked. A few months later, she attended a photography workshop with the photographer for country singer Luke Combs. Then when she saw that country music star Josh Turner was scheduled for a late November concert at the Rialto, she contacted Devine with hopes of photographing that show.
"I love country music and saw that Josh Turner was coming to the Rialto in November, so I reached out to see if I could shoot that show. Thankfully, I was able to and I received a press pass. There was no media release this time around, but I was told that Josh Turner's management team wanted to use some of my photos afterwards. So, I shot the show and sent my photos to his management team, who loved them and asked for permission to use them for promotional purposes," Duske said.
Two days later, the Turner's management team sent an email to Duske with two screenshots of her photos used on NBC's Today.
Understandably, Duske was pleasantly surprised.
"It was absolutely crazy. I just couldn't believe it. I was working on a class project with my friends when I found out and said, 'Oh my gosh, I'm on the Today Show!'", she said.
Duske said that she continues to keep in contact with Turner's management team with aspirations of photographing future shows. She also photographs home athletic contests for the USF Fighting Saints. These experiences are important, as Duske's plans following graduation in two years involve a career in professional photography, either as a concert or touring artist photographer or a sports photographer.
When she is not behind the camera or in class, Duske volunteers at Victory Reigns Therapeutic Riding Center in Peotone, Ill., four to five days each week.
"I started volunteering at Victory Reigns seven years ago. We work with children and adults with disabilities and at-risk youth. I absolutely love it. I love horses and have been riding since I was 8. It's something I have always been passionate about," Duske said.
Duske took notice of USF when she learned of its annual high school art show from her high school art teacher. While participating in the show, Duske toured the university's art facility and soon placed USF atop her list of prospective schools. But it wasn't until she received what she calls "a sign" that she knew she was meant to be at USF.
"When I toured the main campus, the first place they took us was the chapel. When we were leaving the chapel, I saw hanging on the wall a framed panel of wood with praying hands burned into it. I knew immediately that it was one of my grandfather's works. I told my mom I knew it was his and I knew it was a sign that USF was the place I was supposed to be," she said.
After talking with her grandfather, Duske learned that it was, indeed, one of his works that he had given to one of the Sisters of Saint Francis of Mary Immaculate, USF's Sister sponsors, years back.
As she begins the second half of her sophomore year, Duske is enjoying her USF experience.
"It has been such a good experience. I never thought that I would have access to the number of opportunities I have had at USF to date. I can't wait to see what's next," she said.
: :
The University of St. Francis, in Joliet, Ill., serves close to 4,000 students nationwide and offers undergraduate, graduate, doctoral and certificate programs in the arts and sciences, business, education, nursing and social work. There are over 52,000 USF alumni across the globe. For information, call 800-735-7500 or visit stfrancis.edu.
University of St. Francis: Bigger thinking. Brighter purpose.
# # #