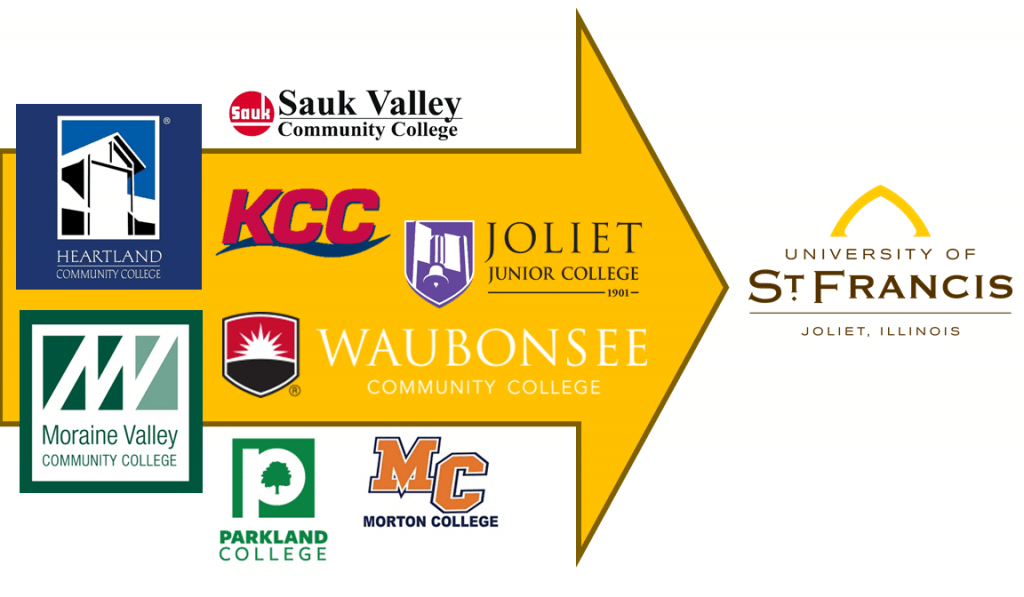 USF has partnered with select community colleges and programs to offer unique bridge program opportunities that allow community college students to enroll in a bachelor's degree program while they are still working towards an associate's degree or shortly after graduation. The bachelor's degree programs are accelerated, online and offered at a reduced tuition rate.
USF offers the following bridge programs:
Advantages of the bridge programs include:
Online, eight-week accelerated classes beginning six times per year
Degree completion in in as little as 15 months
Reduced tuition rates
Graduate-level classes that can be completed as part of your undergraduate program
Prior Learning/Portfolio and testing exam options
Dedicated faculty advisors providing individualized attention to help students stay on track and succeed
Financial aid, including payment plans, corporate partner discounts and tuition reimbursement deferment
Who should enroll in a bridge program?
Current community college students—students can enroll in B.S. program while completing an associate's degree and, for nursing students, before they receive their R.N. licenses.
Recent community college graduates—students who have graduated within the last five years and are ready to take the next step in their education.