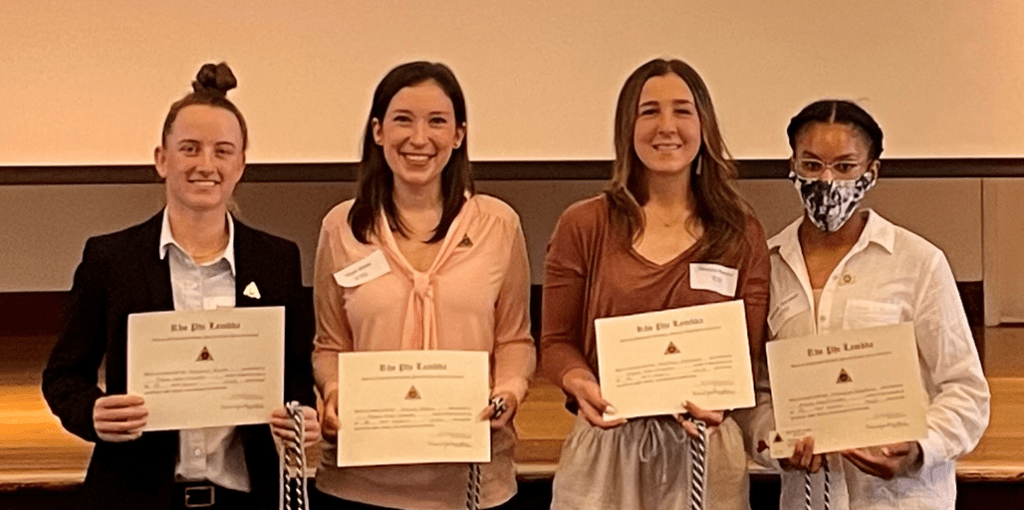 Joliet, Ill. – On Tuesday, March 15, the University of St. Francis (USF) Recreation and Sport Management (RSM) Department hosted a special induction ceremony to welcome four new members to the USF Alpha Iota Chapter of the Rho Phi Lambda National Honor Society. The 2022 inductees include Makayla Barfield, Madison Massaro, Kayla Sistos and Shannon Smith.
The Rho Phi Lambda National Honor Society is dedicated to outstanding students within the USF Recreation and Sport Management Department. The honor society's purpose is five-fold:
to recognize superior students in the USF RSM program;
to encourage the development of professional standards for the leisure service profession;
to stimulate the personal development of individual members' professional growth in the leisure field;
to cultivate, foster and promote a sentiment of amity among the students of the leisure profession, and;
to recognize those persons who have made outstanding contributions to the field of recreation/parks/leisure.
Eligibility criteria for induction consideration include: a 3.0 overall GPA, 3.2 GPA in the RSM program, 45 credit hours completed at USF, and 12 credit hours completed with the RSM program. To be considered for candidacy, students must also apply for membership and develop an electronic Rho Phi Lambda portfolio.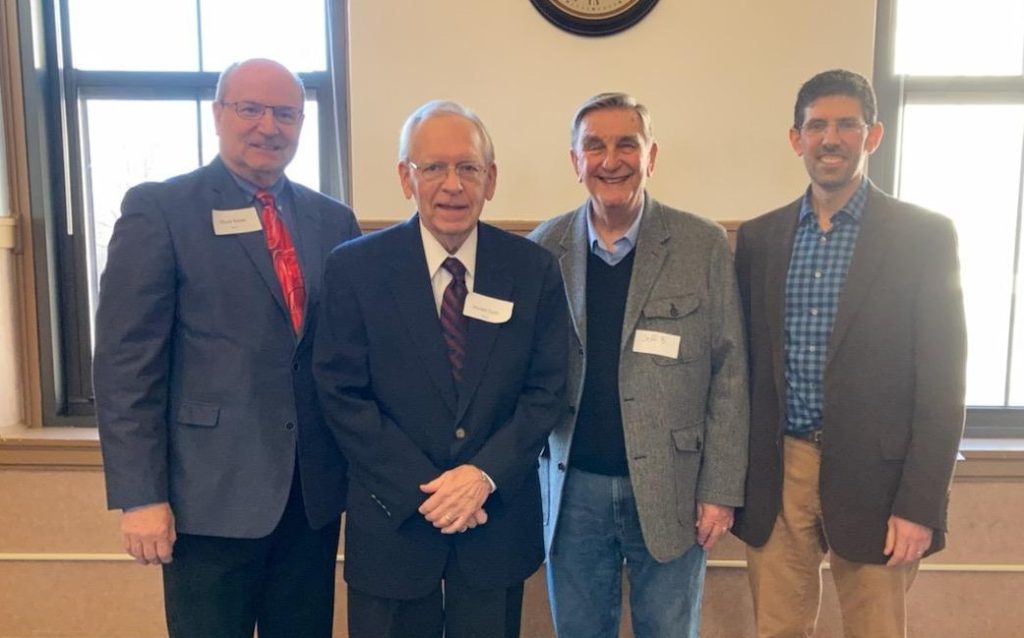 Also at the induction ceremony, the USF RSM Distinguished Professional Award was presented to Ron Dodd for his distinguished service to the field of parks, recreation, and sport. Dodd has achieved international recognition throughout his career as a public agency park professional. The Ottawa, Ill., native's career was spent serving a variety of park districts and municipalities, including the Chicago Park District and the Joliet Park District, where he served from 1990 until his retirement in 2004. During Dodd's tenure at the Joliet Park District, the district received the National Gold Medal Grand Award from the National Recreation and Park Association. Dodd has also served as a visiting professor and adjunct instructor in the USF Department of Recreation and Sport Management. He continues to this day as a member on the RSM Advisory Council and participates in the senior RSM student poster session reviews.
Previous recipients of the USF RSM Distinguished Professional Award include: Mike Selep (2019), Dr. Lyle Hicks (2018), Charles Szoke (2018), Jeff Boubelik (2017), and Renee Gauchet (2016).
: :
The University of St. Francis, in Joliet, Ill., serves close to 4,000 students nationwide and offers undergraduate, graduate, doctoral and certificate programs in the arts and sciences, business, education, nursing and social work. There are over 52,000 USF alumni across the globe. For information, call 800-735-7500 or visit stfrancis.edu.
University of St. Francis: Bigger thinking. Brighter purpose.
# # #