We want you!
We will work with you to transfer your college credits to USF and help guide you to fantastic degree and career options using your hard earned credits.
Traditional undergraduate students should click here to use our interactive transfer and program guides.
Transfer students can review guides from specific community colleges and find out about what major programs are available by clicking on one of the community colleges below.
(THIS IS NOT A COMPLETE LIST! We will work with you to transfer from any accredited university or college.)
Bridge Programs
University of St. Francis has partnered with select community colleges and programs to offer accelerated, online bridge programs that allow community college students to enroll in a bachelor's degree program at USF while they are still in their associate degree program at their community college or shortly after graduation. Here is our complete list of bridge programs.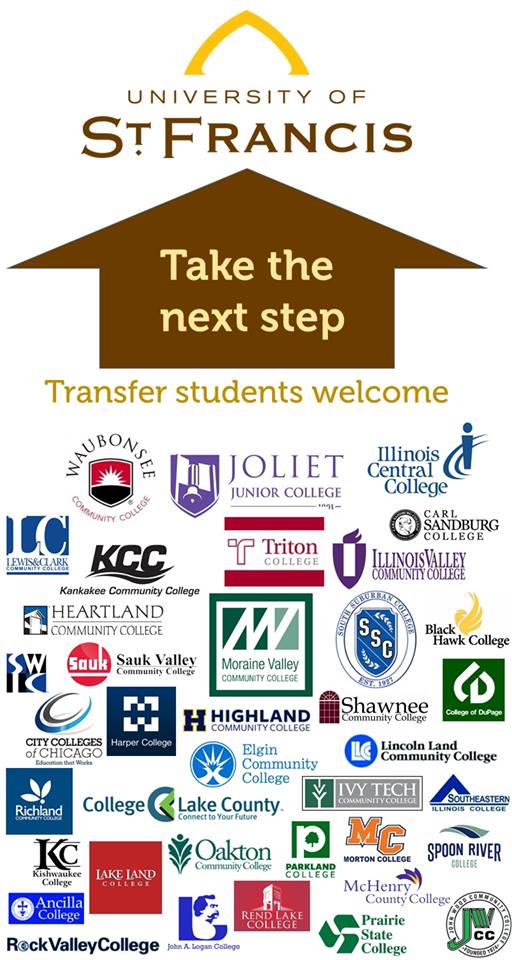 **Click the arrow to apply today. Your transfer application is free.