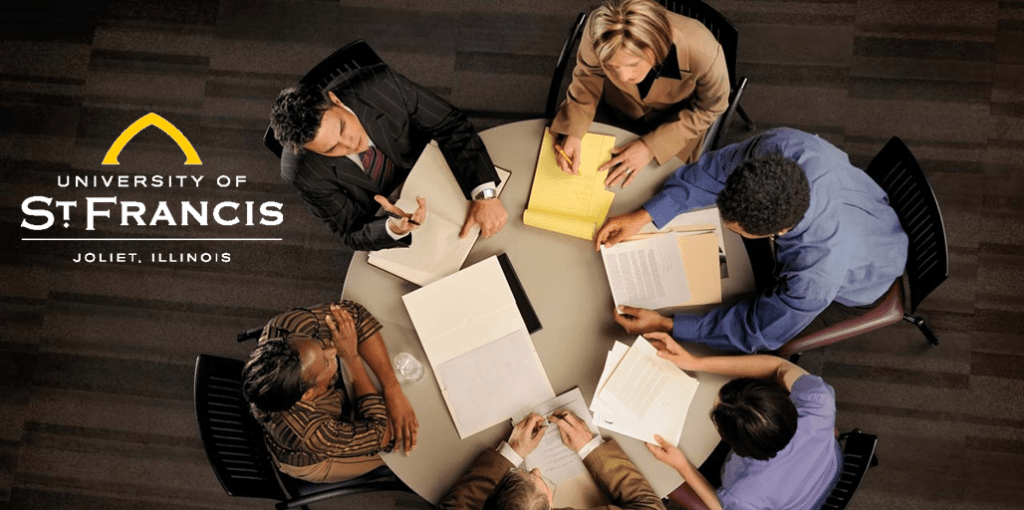 USF's M.S. in Management program empowers business professions to take their careers to a new level. Students with or without undergraduate degrees in business gain useful skills in planning, team building, written and verbal communication, the use of technology to solve business problems and leading with integrity and a sense of ethics.
Practical for Working Professionals
USF provides quality educational programs with immediate real-world application while fitting into the busy lives of adult learners. Management students can complete their program on-site or online at their own pace while working.
Courses begin three times each year (fall, spring, summer) and a student may enter the program during any semester. The M.S. in Management can be completed in as few as 15 months, and credit can be earned for on-the-job projects.
Expert Instruction & Collaboration
USF's Management faculty have academic credentials and real-world experience. Instructors bring their experiences to the classroom to provide students with immediate, practical application. Students often learn from each other, too, as they bring diverse perspectives to the classroom. USF's average class size is between 16-22 students, creating an exciting interactive learning environment.
The program is just 36 credit hours


at $775 per credit hour
But certificates and transfer credits
lower the price!
Graduate certificates are designed to enhance the credentials of the business professional. They can also be applied toward a graduate degree at a later date.
Bridge Programs and Dual Degree Opportunities
Health Administration (M.S.) to MBA
Management (M.S.) to MBA
Training & Development (M.S.) to MBA
Health Administration to Training & Development (Dual Degree)
MBA to Training & Development (Dual Degree)